Now that you have left behind the week 8 of pregnancy, you start week 9 with a lot of strength and excitement. Read on to learn more about your baby's symptoms, tests and condition in the seven days ahead.
How many months is 9 weeks?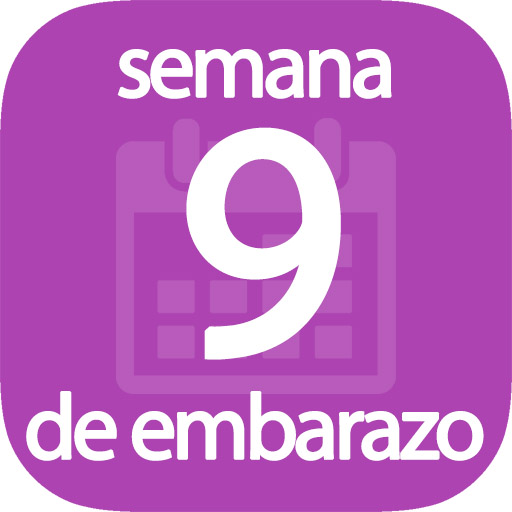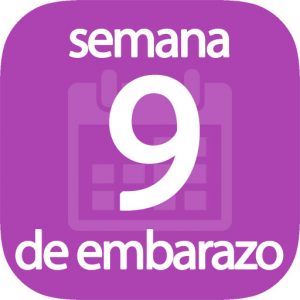 At 9 weeks old, already you have been pregnant for two months. You still have another seven months or 217 days to go.
Maybe the hardest part is behind you and now you are on your way to stability, both symptomatically and emotionally. Read on to find out what's in store for you during week 9 of pregnancy.
Symptoms of pregnancy week 9
Even though you are already two months pregnant, typical symptoms persist and they refuse to go away. For this reason, it is likely that these days you still have discomfort similar to those of previous days and that are summarized in:
Nausea and vomiting in the morning
Emotional changes
Heartburn or stomach pain
Need to go to the bathroom more regularly to urinate
Cravings
Pressure in the abdomen
The belly has not yet grown or has done so in a reduced form so that your pregnancy is still unnoticed by others, however, you may have already gained about 1 kg of weight.
As we have said before, we have already you are on your way to stability and that those annoying symptoms are mitigating but it is still early and you have to be strong. Everything will come.
Medical tests during week 9 of pregnancy
During this week you do not have any vital medical tests. Remember that in week 8 you had to undergo the first ultrasound scan so if you have not yet been referred by your doctor, this week may be the time.
If you are over 35 years old or you suffer from hereditary diseases, it is highly recommended that you go to a medical specialist for genetic testing.
Development of the baby during week 9 of pregnancy
During the 9th week of pregnancy, the fetus is still growing and is already is the size of a grape approximately.
The most notable changes in its physiognomy during week 9 are:
Eyelid formation in the eyes
Appearance of ribs, knees, elbows and definition of arms, legs and fingers. You will even be able to make a fist or suck your thumb.
Embryonic tail begins to disappear completely
The baby's first movements occur although, due to its small size, you do not perceive them yet.
The heart already has the valves and the four chambers.
Congratulations, you are already on your way to the week 10 of pregnancy. Click on the link below to learn more about the next seven days of pregnancy ahead.
Ingeniero de Telecomunicaciones dedicado al mundo de Internet. En esta web te ayudo a hacer cálculos y conversiones sencillas que con el paso de los años se nos ha olvidado cómo se hace. Si tienes dudas, déjame un comentario y te ayudaré. Si quieres mejorar tu proyecto online o necesitas asesoramiento, write me a message.