Now that we have left behind the seventh week of pregnancyWe are looking forward to the eighth. Your baby continues to develop at a furious pace and your symptoms seem to soften but let's take a closer look below, read on.
Symptoms in week 8 of pregnancy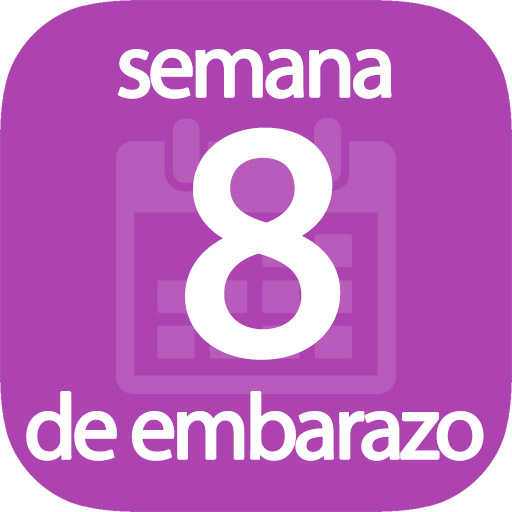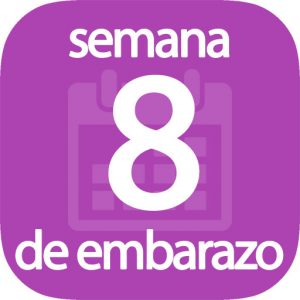 In week 8 of pregnancy, there may be a continuation of the uterine discomfort as a result of its increase in size, which will now be approximately that of a melon.
At the weight level, it may you have put on about 1 Kilogram at this point.
Medical tests during week 8 of pregnancy
The week 8 of pregnancy is vital in terms of medical tests. Your gynecologist will begin to provide you with information about tests such as chronic biopsy or biochemical tests that you will have to undergo around the 11th week of pregnancy (since your last menstrual period).
Because it is very important to know the exact date of your pregnancy, it is very likely that your gynecologist will ask you for the first ultrasound scan to have the most accurate date control possible of your pregnancy.
It is also likely to ask you to urinalysis, blood test, and blood pressure if you have not already done so. It is only to check that you are in good health to face pregnancy safely.
Baby development during week 8 of pregnancy
During the eighth week of pregnancy, the fetus measures between 1.5 and 2 centimeters but its weight is still very small, about 1 gram.
Despite this, their eyes already have eyelids, the nose and ears appear are beginning to form. The body begins to stretch and the arms and legs begin to be recognized although they have yet to form.
Its skin is so thin that the skeleton can be seen of the fetus through it. Its bones are still non-existent as they are currently composed of soft cartilage.
The heart, the organ that has already been functioning for several weeks, continues to specialize to have all the necessary cavities for the future.
For your diet during the remainder of your pregnancy, the umbilical cord is already its natural thirst quencher. of nutrients, oxygen, water and other substances.
Tips during week 8 of pregnancy
Remember that it is important to control the foods in your diet and avoid at all costs harmful substances such as alcohol, tobacco and drugs.
It is important that reduce consumption of caffeinated beveragesa substance that can increase the risk of pregnancy termination.
Now let's see what the week 9 of pregnancy.
Ingeniero de Telecomunicaciones dedicado al mundo de Internet. En esta web te ayudo a hacer cálculos y conversiones sencillas que con el paso de los años se nos ha olvidado cómo se hace. Si tienes dudas, déjame un comentario y te ayudaré. Si quieres mejorar tu proyecto online o necesitas asesoramiento, write me a message.