The sixth week of pregnancy The next seven days are behind you and now you face another seven days in which news awaits you. Do you want to know what's new?
Read on and we will explain the symptoms of week 7 of pregnancy, how your baby has grown and other interesting details you should know.
Symptoms in week 7 of pregnancy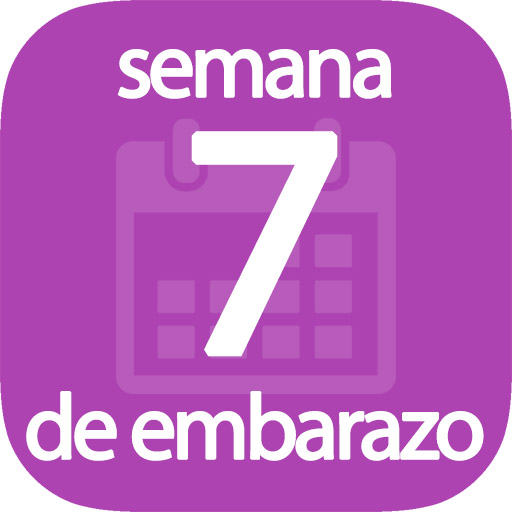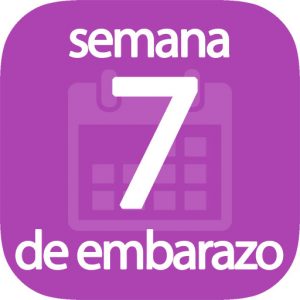 During the seventh week of pregnancy, your uterus begins to increase in size little by little, although it is still too early for these changes to be noticeable to the naked eye. However, you are already at the point where every day it will swell more and more until it gains considerable volume, typical of pregnant women.
This means that in addition to the symptoms of the previous week, uterine discomfort may now be added as a consequence of this increase in the size of the uterus.
Your body also continues to gain weight and by now you may have gained between 0.5 kg and 1 kg.
Medical tests during week 7 of pregnancy
Due to the increased size of your uterus, the doctor is already able to appreciate its transformation by palpating your belly.
It is important that if you have not yet been to the doctor, you go as soon as possible so that they can check your state of health and do the first tests that will serve to verify that everything is going correctly.
Development of the baby during week 7 of pregnancy
The embryo has grown so much that it is now a fetus. This means that its embryonic tail falls off, the heart continues to form and beat rapidly, and the skeleton begins to form.
The umbilical cord, which will serve as a link between mother and child to nourish each other during their growth and formation, also begins to grow.
Neurogenesis, a process that leads to the formation of neurons in the brain, also begins. At this point, the brain will have one billion neurons, but gradually many more will be formed through this process of cell division.
In terms of size, the baby will double in size during week 7 of pregnancy and will measure about 1 centimeter.
Tips during week 7 of pregnancy
In addition to going to the doctor for testing, you may want to follow these additional tips:
Avoid taking medications and if in doubt, consult your doctor to see what solution is available so that your baby does not suffer.
Avoid taking drugsalcohol or tobacco.
Reduce the amount of coffee you take since caffeine is associated with possible pregnancy terminations during the first trimester.
Let's see now what your symptoms will be during the eighth week of pregnancy.
Ingeniero de Telecomunicaciones dedicado al mundo de Internet. En esta web te ayudo a hacer cálculos y conversiones sencillas que con el paso de los años se nos ha olvidado cómo se hace. Si tienes dudas, déjame un comentario y te ayudaré. Si quieres mejorar tu proyecto online o necesitas asesoramiento, write me a message.