Now that you have passed your fifth week of pregnancy and you are already in your second month, the baby is still growing in your belly and is gradually developing.
If you want to know the symptoms and typical changes of the sixth week of pregnancyread on.
Symptoms in week 6 of pregnancy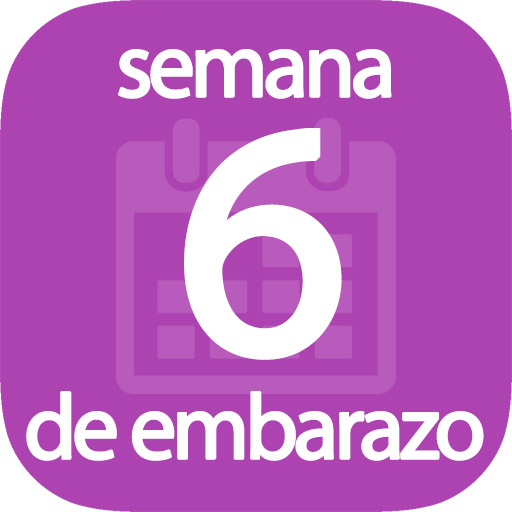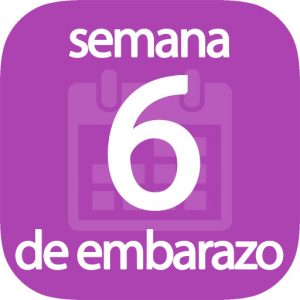 Week 6 of pregnancy is a bit hard at the symptom level since up to now you had these:
Fatigue and tiredness
Nausea and vomiting on waking in the morning
Increased breast size and tenderness
Increased frequency of going to the bathroom to urinate as a result of the pressure of the uterus on the bladder
A more sensitive sense of smell
Need for cravings
but also in the sixth week of pregnancy you may suffer from:
Nose congestion
Excessive salivation
Constipation or difficulty to defecate
Burning sensation in the stomach or heartburn
As you can see, the list of symptoms of the sixth week of pregnancy is wide and varied, but take it easy and take heart. It's getting closer.
Regarding your weight gain, you may have fattened around 0,50Kg.
Medical tests during week 6 of pregnancy
In the sixth week of pregnancy, your doctor may order an ultrasound to check that everything is within normal levels for this stage of pregnancy. However, it is usual for the ultrasound to be done a little later in the pregnancy.
What is more common is to have blood tests, urine tests and a weight control to check that your weight is adequate.
Development of the baby during the 6th week of pregnancy
In the sixth week of pregnancy, the embryo is already is between 3 and 4 millimeters in size although it still weighs less than a gram. To give you an idea, it is the size of a grain of rice.
Despite its small size, sour eyes are starting to have more separationThe head is large in size compared to the rest of the body and has some holes in which the ears will grow later.
They also begin to arms and legs develop although it is still too early for their fingers to be distinguishable. Other elements such as the neck, vocal cords, intestines or lungs are also beginning to form although they are at a very early stage of growth.
By the end of the sixth week, its size may be about 5 or 6 millimeters and will begin to move its legs and arms although due to its small size, it is too early for you to feel its kicks.
Without a doubt, don't miss out on what will happen during the seventh week of pregnancy.
Ingeniero de Telecomunicaciones dedicado al mundo de Internet. En esta web te ayudo a hacer cálculos y conversiones sencillas que con el paso de los años se nos ha olvidado cómo se hace. Si tienes dudas, déjame un comentario y te ayudaré. Si quieres mejorar tu proyecto online o necesitas asesoramiento, write me a message.