Week 5 of pregnancy is very important. You have just left the fourth week behind and you are entering the second month of your gestation period. Your baby's growth is accelerating and so are your body changes.
For all these reasons, we will see what changes are common during the fifth week of pregnancy.
Symptom-free pregnancy week 5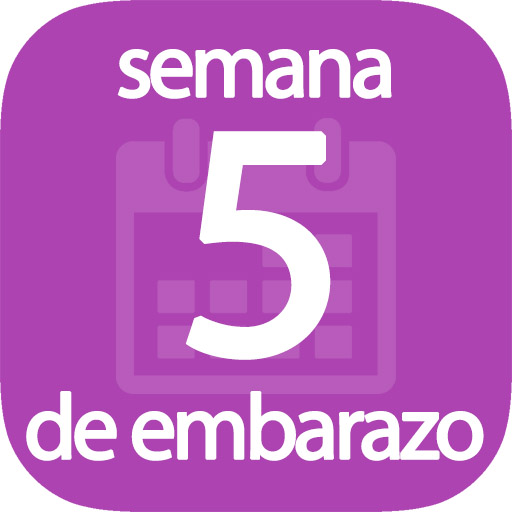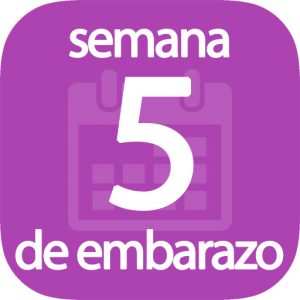 If you have not yet had a single symptom that could have set off the alarm about a possible pregnancy, it is likely that you are here because you have experienced a delay in your period. This is your first symptom and although it is too early to know if the lack is due to a possible pregnancy, it is best to go to a pharmacy to buy a pregnancy test and thus get out of doubt.
If the test result is positive, congratulations! First, because you are pregnant and expecting a baby and secondly, because you may have already passed the first month of pregnancy without realizing it and without suffering the typical discomfort of the first weeks. Read on to learn more.
Symptoms in week 5 of pregnancy
In the fifth week of pregnancy the symptoms are similar to those you have had to date, which can be summarized as follows:
Fatigue and feeling of tiredness
Nausea and vomiting in the morning, as soon as you wake up
Increased breast size and tenderness
Increased frequency of going to the bathroom to urinate as a result of the pressure of the uterus on the bladder
Increased sensitivity in the sense of smell
Cravings: you crave certain things and you crave them now.
You may also have emotional instability that makes you sad or gives you negativity. In these cases you should try to be as positive as possible because you are living a unique and very special event that you will not repeat very often. Try to enjoy it and think that in 35 weeks it will all be over.
You may also have fattened 0,50 Kg over your usual weight.
Medical tests during week 5 of pregnancy
You do not have an ultrasound yet, but if you have not been to the doctor yet, you should make an appointment with your gynecologist to have one done. examination and also ask for blood and urine tests. to check that you are healthy enough to carry out the pregnancy safely for you and your baby.
If you want to know what will happen at the sixth week of pregnancyClick on the link we have just left you.
Ingeniero de Telecomunicaciones dedicado al mundo de Internet. En esta web te ayudo a hacer cálculos y conversiones sencillas que con el paso de los años se nos ha olvidado cómo se hace. Si tienes dudas, déjame un comentario y te ayudaré. Si quieres mejorar tu proyecto online o necesitas asesoramiento, write me a message.