After finishing your third week of pregnancyyou start the fourth one in which you are about to celebrate your first month. You have another eight more to go but it will be worth the wait, we promise.
Below you will find all the information related to the symptoms, care and development of the baby during week 4 of pregnancy.
Symptoms of pregnancy week 4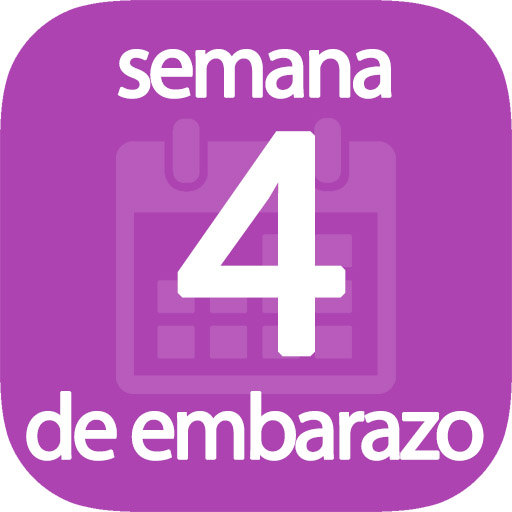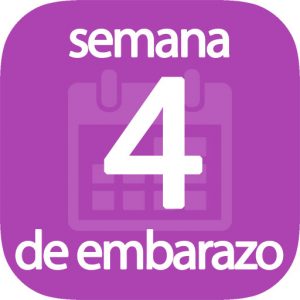 In these seven days ahead of you, the pains will relax but you will feel tired and sleepy so if you can, rest to recover the lost energy of the previous three weeks.
In addition, you may have some of the following symptomss:
Nausea and vomiting, especially in the morning.
The sense of smell is intensified
Frequent need to go to the bathroom as a result of pressure in the pelvis.
Increase in the size of your breasts
Emotional instability.
Obviously, you are pregnant and you will not have your period so don't expect it because it won't go down for a long time.
Medical tests during week 4 of pregnancy
If you have not yet had any medical tests, you should go to your gynecologist to have a and check that you are in good health. is appropriate through a blood test.
It is important to confirm that you are in good health and that everything is going well during your four weeks of pregnancy.
Baby development during week 4 of pregnancy
The embryo continues to grow at a furious pace and already is the size of a beanHowever, it grows a millimeter more with each passing day.
If in the previous week we already saw that his heart was starting to beat, now some small lumps are beginning to develop from which will grow their limbs, i.e. arms and legs.
To finish, start to form a thin, thin layer of layers of fabric that will be the face of the baby. Everything is starting to take shape but to see how it evolves, we must go to the week 5 of pregnancy and learn about the next changes to come.
Ingeniero de Telecomunicaciones dedicado al mundo de Internet. En esta web te ayudo a hacer cálculos y conversiones sencillas que con el paso de los años se nos ha olvidado cómo se hace. Si tienes dudas, déjame un comentario y te ayudaré. Si quieres mejorar tu proyecto online o necesitas asesoramiento, write me a message.