Welcome to the 37th week of pregnancy. You are in the final stretch of the gestation period and right now you can count on the fingers of your hand how many weeks you have left to give birth.
Now that you have lowered your finger corresponding to the week 36let's see what these seven days have in store for you loaded with emotions, symptoms, contractions that can trick you into thinking you're in labor and other interesting facts. Read on to learn all about the 37th week of pregnancy.
37th week of pregnancy, how many months is it?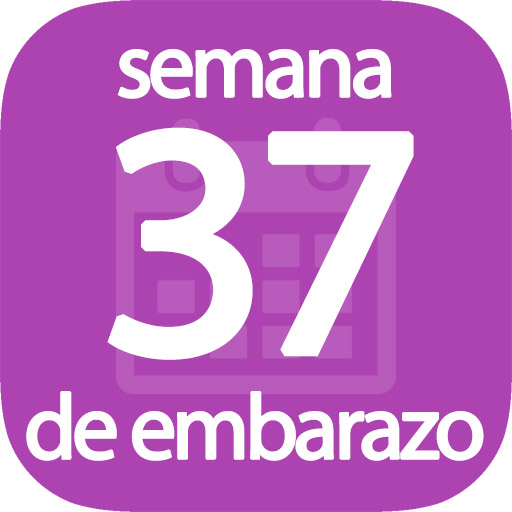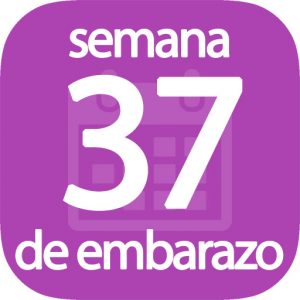 Right now you are 8.4 months pregnant. You are very close to being able to see your baby's face and enjoy it.
Although we don't know your probable delivery date, mathematically you have about 21 days left to give birth so the nerves begin to surface. Be calm and patient, you have nothing left.
What is the mother's weight at 37 weeks of pregnancy?
As we have discussed in the sections for the previous weeks, the baby is now dedicating the last stage of pregnancy to gaining weight and increasing its size.
Obviously, this affects you indirectly as you continue to gain more weight every day. By the 37th week, you will usually have gained between 11.5 kilograms and 14 kilograms.
If your pregnancy is twinyou could have gained between 15 and 22 kilos. Obviously, you have two children about to be born and that significantly increases the weight gained during the gestation period.
Symptoms of the 37th week of pregnancy
"Discomfort" es la palabra que mejor define tu estado actual. Te sientes cansada, el excesivo tamaño de la tripa te molesta para determinadas actividades del día a día y la presión que el bebé ejerce sobre tu vejiga y caja torácica provoca que tengas ganas de orinar de forma muy frecuente o dificultades para respirar.
At this stage there are no remedies to alleviate these symptoms. Try to distract yourself as much as possible to keep your mind occupied with other things. Reading, taking a relaxing bath or playing music are some of the things that many pregnant women do to focus their attention on other things and not remember the symptoms of pregnancy.
Contractions in the 37th week of pregnancy
Since pregnancy is approaching, Braxton Hicks contractions intensify in intensity and frequency. 
These contractions are normal, but they can transmit the false sense that we are in labor so it is very important that you know how to identify them well in order to avoid early scares.
When the time comes to give birth, you will have these symptoms:
Much stronger contractions and regular. Many pregnant women usually have contractions every 5 minutes for an hour and a half when it's time to give birth, but it's best to keep track of whether yours are regular over time.
Breaking water. This is the clear sign that you are in labor and means that the amniotic fluid sac has ruptured.
The baby reduces its movementsAs we will see later, when it is time to deliver, you will notice that your baby's activity has decreased significantly.
Loss of mucous pluganother clear symptom that you are in labor.
Medical tests during the 37th week of pregnancy
For the remainder of your pregnancy, you will need to visit the doctor once a week approximately.
Basically, this is a routine check to see if you have had strong contractions and to try to identify symptoms that allow you to predict when you will give birth.
Baby's movements in the 37th week of pregnancy
The baby is already measures 48 centimeters and weighs over 3 kilogramss. It will continue to grow until the 40th week, but it is already of an adequate size so that if a premature birth were to occur, there would be no risk.
With regard to the baby's movementsBy the 37th week, she has already adopted the right position to give birth, which considerably reduces her activity. Her head rests on the cervix so that when the moment of delivery arrives, the little head will be the first thing to come out.
In the event that the baby is not in the proper posture, the doctor will will consider performing a cesarean section to avoid problems.
If you are curious to know what will happen in the 38th week of pregnancyClick on the link below to find out more.
Ingeniero de Telecomunicaciones dedicado al mundo de Internet. En esta web te ayudo a hacer cálculos y conversiones sencillas que con el paso de los años se nos ha olvidado cómo se hace. Si tienes dudas, déjame un comentario y te ayudaré. Si quieres mejorar tu proyecto online o necesitas asesoramiento, write me a message.