Welcome to the 36th week of pregnancy. We have already forgotten about the week 35 and it's time to face your eighth month of pregnancy with a lot of strength.
Over the next seven days you will have a series of typical symptoms of the 36th week of pregnancy as well as other key points you should know.
Week 36 of pregnancy, how many months is it?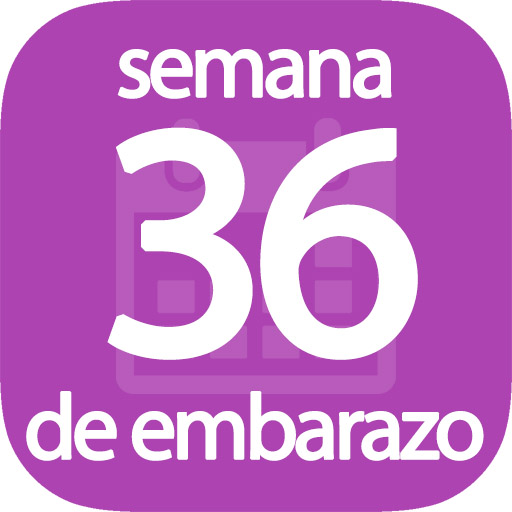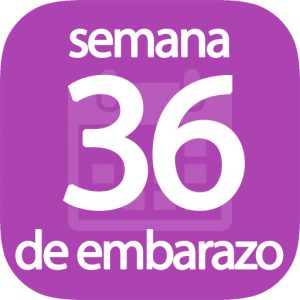 Ya 8.1 months have elapsed and it is about 28 days before the end of the gestation period.
Now that your baby is very close to birth so the countdown begins to a magical, life-changing event that you can be very proud of.
What is the mother's weight at 36 weeks of pregnancy?
Your baby keeps getting fatter every day that passes in your belly, so in a direct way, the same thing is happening to you. By this point in your pregnancy, you may have gained between 11 and 14 kilograms although the average value is usually around 12.7 kilograms.
In case you are expecting twins, you could have increased your weight between 14.5 kilograms and 21.5 kilograms. In the twin pregnancy you always gain more weight.
Symptoms of the 36th week of pregnancy
The size of your uterus is 15 times larger than usual and there is no more room inside and no more room for the baby. This leads to a number of associated problems such as the following:
Difficulty in performing some movements
Fatigue
Back pain
Excess pressure on the bladder, which may cause you to leak urine or have to go to the bathroom more often
Excessive pressure on the ribs, resulting in shortness of breath
But you can also suffer more typical symptoms of the 36th week of pregnancy.
Contractions at 36 weeks
Since a few days ago, your baby is getting ready for birth. This means that your body is becoming wedged in the uterus and the baby's head is resting on the cervix.
During these days it is normal to have contractions, although having them does not mean that you are in labor. When the time comes, uterine contractions intensify and occurs approximately every five minutes for an hour and a half.
In addition to the above, the cervix or cervix may begin to dilate more than usual.
When the time of delivery arrives, in addition to contractions you will also have other signs clear signs such as water breaking, a reduction in the baby's activity or loss of the mucus plug.
If you suffer from these symptoms, go to the hospital because your baby could be born at any moment. Don't worry if your baby is born early, because with 36 weeks pregnantThe baby will not have any problems, although it could be smaller than usual as it is still 4 weeks away from completing the gestation period.
Period pains
In the 36th week of pregnancy, many women often have period pains. Obviously, they are not such, but their symptomatology is very similar, offering intense stabbing pains, kidney discomfort, cramps, etc.
Doctors do not usually attach importance to this because is one more symptom that the big day is about to arrive.. The encasing of the baby usually produces this type of pain very similar to that of menstruation.
However, be clear about one thing: if bleeding occurs, go to the hospital immediately.. Even if you have period-like pain, you must NOT bleed under any circumstances.
Medical tests during the 36th week of pregnancy
From now on, you may have to visit your doctor every week until it is time to give birth.
Specialists want to have everything under control in the final stages of pregnancy and anticipate the moment of delivery so that the situation is controlled to 100%.
Weight of the baby at 36 weeks of pregnancy
The little one is getting big and now weighs about 2.7 kilograms. Its length is about 47 centimeters.
The remaining time of her pregnancy will be devoted to to keep growing and getting fatterThe new plant, which is becoming increasingly difficult due to the lack of space to move around, will increase in size over the next few weeks.
Do you want to know what will happen in the 37th week of pregnancy? Click on the link we have just left you and find out.
Ingeniero de Telecomunicaciones dedicado al mundo de Internet. En esta web te ayudo a hacer cálculos y conversiones sencillas que con el paso de los años se nos ha olvidado cómo se hace. Si tienes dudas, déjame un comentario y te ayudaré. Si quieres mejorar tu proyecto online o necesitas asesoramiento, write me a message.