Now you can really say that you are in the third trimester of pregnancy. Gone are the days of 28th week of pregnancy and you face the 29th week as the beginning of the last stage of the gestation period.
Here you will find the most important aspects of the 29th week of pregnancyDo you want to know more: symptoms, mother's weight, how long you have been pregnant and how your baby is doing, among other interesting facts? Do you want to know them? Keep on reading.
How many months is 29 weeks?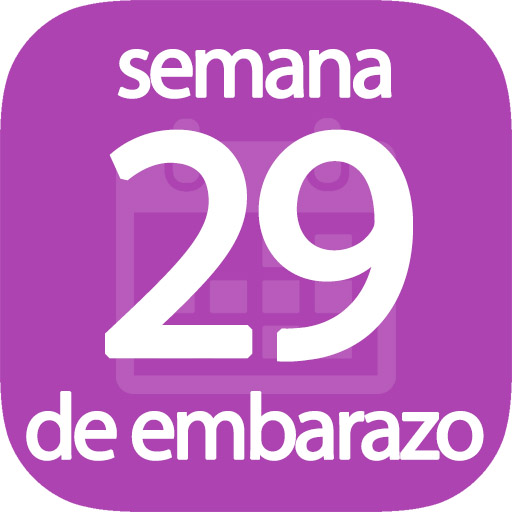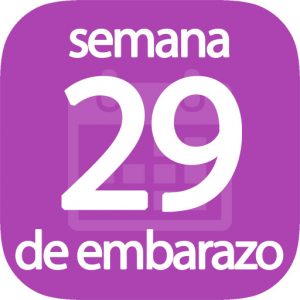 You have just reached 6.5 months pregnant. You have come a long way and even though you are still about 77 days away from holding your baby in your arms, in a matter of two and a half months you will be able to see his or her face for the first time.
You're probably looking forward to getting through your pregnancy, so keep up the good work, the best is yet to come.
What is the mother's weight at 29 weeks of pregnancy?
In a 29-week pregnancy, the mother usually puts on about 10 kg.
If you wait cufflinksthen your weight may have increased by 10 to 15 kilos.
To find out if you are within the ideal weight in pregnancyIf you are overweight, you can use the calculator that you will find in the link we have left. This way you will be able to know if you are slightly overweight, underweight or within the normal parameters for your height.
If you think you are underweight, remember to make an appointment with your doctor. The doctor will assess your particular situation and, if necessary, will set up a diet for you.
Symptoms in the 29th week of pregnancy
In the 29th week of pregnancy, the baby's growth rate is increased and therefore also increases the size of your belly even more. In the remainder of your pregnancy, you may gain an additional 5 kilograms, or 500 grams per week.
This implies that the typical symptoms of fatigue, swollen legs, back pain or itching also intensify. You already know that you should rest whenever you need to and avoid standing for too long. When you lie down, put your legs up to promote blood circulation.
As the size of the uterus increases, more pressure is placed on the stomach and this may cause you to constipation or the appearance of hemorrhoids.
You may also begin to notice Braxton Hicks contractions. They are still not very intense and infrequent, but they are the result of changes in the baby's posture and movements. You are approaching the final stage of pregnancy so these contractions will gradually become more frequent and more intense.
How tall is the baby during the 29th week of pregnancy?
At the 29th week of pregnancy, the baby is already measures between 36 and 38 centimetersThe baby weighs between 1.1 kg and 1.2 kg. The baby grows bigger every day thanks to the nutrients it absorbs through the amniotic fluid and the umbilical cord.
At this stage of pregnancy, the fetus begins to position itself head downwards to rest, resting on the cervix. When she wakes up, she changes position and this may cause her to kick you in the ribs, which you will notice without any problems.
As we have already mentioned, from now on, we will its growth rate will intensify to gain the right size and weight for its birth. He is fully formed, so now all that remains is to shape his little head, develop his muscles and start up all his organs. Obviously, this requires a lot of energy that you must provide.
Do you want to know more about the 30th week of pregnancy? Click on the link and find out all the details that await you during the next seven days.
Ingeniero de Telecomunicaciones dedicado al mundo de Internet. En esta web te ayudo a hacer cálculos y conversiones sencillas que con el paso de los años se nos ha olvidado cómo se hace. Si tienes dudas, déjame un comentario y te ayudaré. Si quieres mejorar tu proyecto online o necesitas asesoramiento, write me a message.