Do you want to know what is going to happen during the 28th week of pregnancy? Forget about the week 27 and read on to learn more about the next seven days ahead.
What symptoms will you have? How many months pregnant are you? How is the baby doing? Read on and gives answers to all these questions.
How many months is 28 weeks?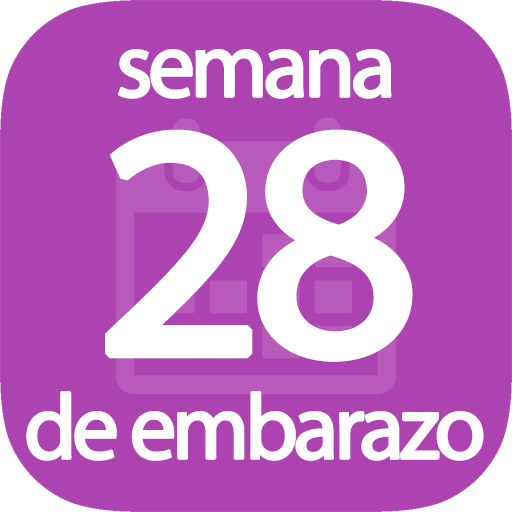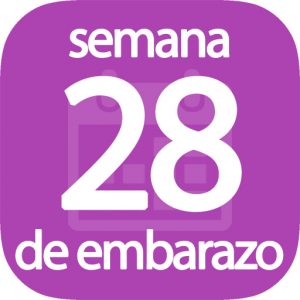 At 28 weeks pregnant, she is already 6.3 months have passed since you found out you were pregnant. It's not long now until you can hold your baby in your arms, even if it's just a few days before you have a baby. you still have to wait 84 days until that time comes.
Although you probably already know when is it going to be born you can always calculate it from the tool that we have left you in the previous link but remember that the probable date of delivery that the doctor has given you is the most reliable.
What is the mother's weight at 28 weeks of pregnancy?
At this point in your pregnancy, you could having gained about 9 kilograms of weight weight.
In case you have a twin pregnancyyou should have gained between 9 kg and 14 kg.
Symptoms in the 28th week of pregnancy
Among the main symptoms of the 28th week of pregnancy, the following continue to stand out tiredness, stretch marks on the skin over the belly, itching, fatigue, fatigue, etc. and the possible appearance of hemorrhoids.
Most of these symptoms can be solved by resting whenever necessary, in addition, you can add small exercise routines or the practice of yoga to alleviate these discomforts. Avoid standing too much time and when you are lying down, try to put your legs up to facilitate blood circulation.
You have to get used to these discomforts because they will accompany you for the rest of your pregnancy and some of them will intensify as the days go by and you will continue to gain more and more weight, and that will affect your back and abdominal muscles.
How tall is the baby during the 28th week of pregnancy?
At 28 weeks pregnant, the baby is already measures between 35 and 37 centimetersMoreover, its weight has already surpassed the 1 kg barrier.
The baby is already has completed its development almost in its entirety. His senses are already heightened, he is aware of his surroundings, his organs are beginning to function or are preparing for the moment of birth, and finally, his nervous system is also at full capacity.
Now it is time for him to start reacting to stimuli such as sounds, so if he hears his mother's voice or soothing music, the baby will be much calmer inside you. Likewise, if he hears noise or very lively music, his activity will intensify and you will be able to notice all the movements he makes inside you.
To the baby it only remains for it to grow bigger and fatter more and more each day with the nutrients it takes in from the amniotic fluid and through the umbilical cord.
If you're curious to know what's in store for you, the 29th week of pregnancyIn the link that we have just put in which we will discuss the most important topics for the next seven days of the gestation period.
Ingeniero de Telecomunicaciones dedicado al mundo de Internet. En esta web te ayudo a hacer cálculos y conversiones sencillas que con el paso de los años se nos ha olvidado cómo se hace. Si tienes dudas, déjame un comentario y te ayudaré. Si quieres mejorar tu proyecto online o necesitas asesoramiento, write me a message.