The 23rd week of pregnancy we have already left it behind, so we start the week 24 We are eager to know what changes will occur in our body and in the baby for the next seven days.
If you want to know highlights of week 24 of pregnancyRead on to find out how many months it is, the mother's usual weight for this stage of pregnancy and other details you should know.
How many months is 24 weeks?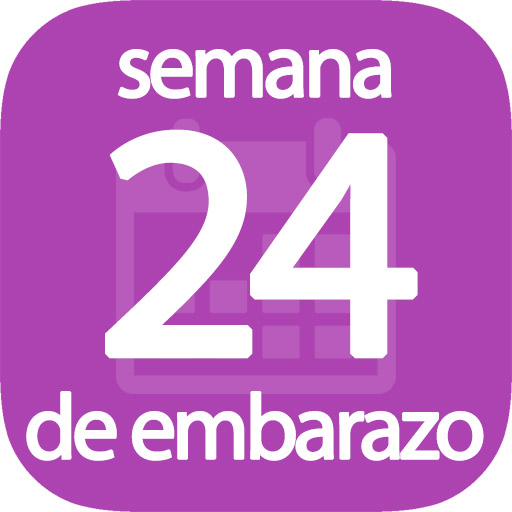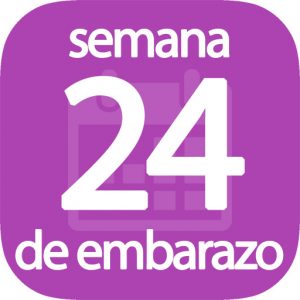 Do you want to know how many months are equivalent to 24 weeks of pregnancy? If you are in this period of the gestation period, you are already 5.4 months have elapsed since you got pregnant.
Still you have about 112 days left to give birth and be able to enjoy your baby in your arms. Don't worry, time is flying by now and in a little more than three months everything will be over.
What is the mother's weight at 24 weeks of pregnancy?
At 24 weeks of pregnancy, it is normal to have gained weight. about 7 kilograms. As every pregnancy is different, there are cases in which mothers can gain up to 9 kilos.
If your pregnancy is twin and you are expecting two babies, the increase in the mother's weight could range from 7 kg to 11 kg.
If you want to know your body mass index to get an indication of whether you weigh what you should, you can find out what is your ideal weight in pregnancy. As always, if your weight does not match what you should be at 24 weeks of pregnancy, make an appointment with your doctor so that he/she can evaluate your particular case. It is not always within normal values and that does not have to be bad, but if you are more reassured, have a qualified person tell you.
Symptoms in week 24 of pregnancy
Among the main symptoms of the 24th week of pregnancy we find discomfort in the skin covering the belly. Every day it stretches more and more, and in addition to the appearance of stretch marks, you may also suffer from itchiness.
As you also continue to put on weight, back problems and leg heaviness are accentuated more and more. You must begin to live with them because they will accompany you for the rest of your pregnancy, so to alleviate these symptoms, it is best to rest whenever you need it and avoid being on your feet for long periods of time. Maybe practicing some sports or yoga will help you channel these muscle aches.
How tall is the baby during the 24th week of pregnancy?
The increase in the size of your belly and the increase in your weight is driven by an increase in the size of the baby that is already measuring between 28 and 30 centimeters and weighs more than 500 grams.
His movements and kicks are becoming more and more noticeable as a result of his interest in exploring the surrounding environment. His senses are almost fully developed and he begins to be aware of stimuli coming from outside. He begins to perceive sounds, tastes, is able to smell, touch, feel and much more.
The sense of sight has yet to develop, but remember that the eyes are already defined until the iris is colored, which is not yet a specific shade. Perhaps by the 24th week of pregnancy could see light and shadow but because the walls of the uterus are very thick, his environment is completely dark. Even so, this will serve him well so that when he is born, he will be able to open and close his eyes, blink and see his surroundings in a blurry way until his first weeks of life have passed.
If you want to know what's in store for you 25th week of pregnancyClick on the link below to find out what's new for the next seven days.
Ingeniero de Telecomunicaciones dedicado al mundo de Internet. En esta web te ayudo a hacer cálculos y conversiones sencillas que con el paso de los años se nos ha olvidado cómo se hace. Si tienes dudas, déjame un comentario y te ayudaré. Si quieres mejorar tu proyecto online o necesitas asesoramiento, write me a message.