After having left behind the 22nd week of pregnancyyou start the week 23 I am very excited because the bond between you and your baby is getting stronger every day.
Notes that the baby is becoming more active every day and bigger, something that gives you strength now that you are starting to feel more tired in your daily activities. Lots of encouragement, you are getting closer.
If you want to know everything that the 23rd week of pregnancy has in store for youRead on to find out how many months pregnant you are, the ideal weight you should be, the symptoms and what the baby's condition is at this stage of the gestation period.
How many months is 23 weeks?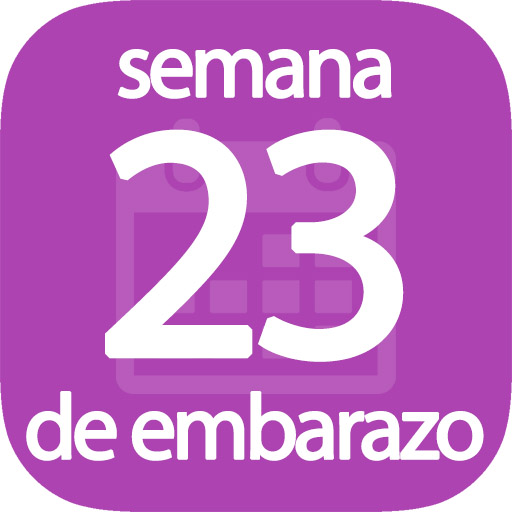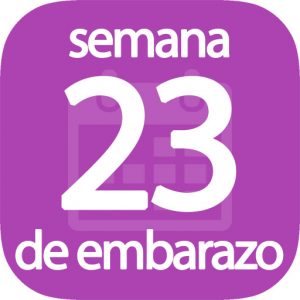 23 weeks of pregnancy equals 5.2 months. You are well on your way to the last period of the second trimester of pregnancy.
At this stage you will be quite calm, but keep in mind that you still have about 119 days ahead of you pregnancy until you are able to hold your baby in your arms.
What is the ideal weight at 23 weeks of pregnancy?
Once you reach the 23rd week of pregnancy, it is normal to have gained weight. about 6.8 kilograms although in some cases, we may have gained up to 9 kilos above our pre-pregnancy weight.
If you have a twin pregnancyIf you are not pregnant, then the figure changes and you may already weigh between 7 and 11 kilos above your pre-pregnancy weight.
Remember that if you wish, you can calculate your ideal pregnancy weight to find out for sure.
Symptoms in the 23rd week of pregnancy
In the 23rd week of pregnancy, some women suffer from gingivitis, i.e., that they have gums bleed during brushing. This is a common symptom that you should consult your dentist if you are concerned or think it is unusual for you.
The belly continues to increase in size, so in addition to stretch marks, there are also the back and leg discomfort as a result of weight gain. Remember to rest and avoid standing for too long.
You may also suffer from headaches punctual but very annoying.
How tall is the baby during the 23rd week of pregnancy?
By the 23rd week of pregnancy, it is normal for the baby to have already reached the 20 centimeters and weigh around 450 grams. It will soon exceed half a kilo.
Among its major changes, the infant continues to develop its brain capacity while his skin begins to take on a certain shade thanks to melanin, a kind of pigment or dye that colors the skin.
Their measurements are starting to become more proportionate and the eyes are completing their development although the iris is not yet colored, i.e., their eyes are not yet of any particular color.
Get out of doubt and get ahead of the 24th week of pregnancy to find out what the next seven days have in store for you.
Ingeniero de Telecomunicaciones dedicado al mundo de Internet. En esta web te ayudo a hacer cálculos y conversiones sencillas que con el paso de los años se nos ha olvidado cómo se hace. Si tienes dudas, déjame un comentario y te ayudaré. Si quieres mejorar tu proyecto online o necesitas asesoramiento, write me a message.