Say goodbye to the 21st week of pregnancy and welcomes the week 22. These seven days are loaded with some physical discomfort and fatigue, but although your activity begins to stop, the truth is that your baby's activity intensifies as he or she grows.
Read on to learn more about the 22nd week of pregnancy and its symptomsThe ideal weight you should have and other important aspects that will help you.
How many months is 22 weeks?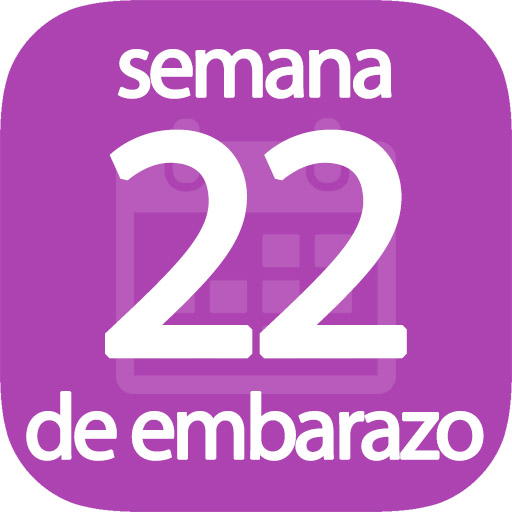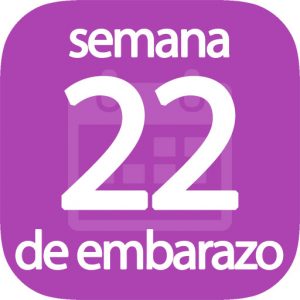 At 22 weeks pregnant, you are well into your second pregnancy. fifth month of pregnancy. It's getting closer, isn't it?
Still you are 4 months away from giving birth or 126 days to your due date. Don't worry you are doing great and you are in the calmest time of your pregnancy.
What is the ideal weight at 22 weeks of pregnancy?
If you are 22 weeks pregnant, your weight could have increased by 6 kilograms by now. although in some cases you can even gain up to 8 kilograms of weight. If you weigh slightly above or below these values, do not be alarmed and if you are more relaxed, consult your doctor.
Remember that it is important to take care of your diet to monitor that you are in the ideal weight during pregnancy. If you do not weigh what you should for your 22 weeks of pregnancy, make an appointment with your doctor so that he can assess the situation more accurately and personalized to your case.
If you are expecting twins, it is normal at 22 weeks to have gained between 6.2 kilos and 10 kilos. As is normal, during a twin pregnancy also gets fatter.
Symptoms in the 22nd week of pregnancy
During the 22nd week of pregnancy you will continue to notice that you get tired faster so the best solution for this is to rest, it is logical, isn't it? Rest and avoid spending too much time on your feet to relieve your legs and prevent varicose veins or swelling.
Due to the increasingly evident weight gain, your back hurts (especially the lower back) as a result of the change in posture that your body is undergoing to support the weight you are adding as you put on weight every day.
The belly is gaining volume and you may get the so-called "belly fat". stretch marks on the skin as a result of the breakage of fibers that occur as the belly increases in size. These stretch marks could also appear on your legs, hips or even on your breasts because, as we have already told you, they are adapting to produce milk and that means that they increase in size as the days go by, something that will force you to calculate your new bra size.
These are the main symptoms of the 22nd week of pregnancy. Remember that when it all started, your mood and health situation was much worse because of nausea, mood swings, dizziness, headaches and other symptoms that we have already left behind.
How tall is the baby during the 22nd week of pregnancy?
In the 22nd week of pregnancy, the baby is already it measures about 20 centimeters and weighs about 340 grams..
In these seven days, the baby keep sharpening your five senses and increases its activity inside the belly, so you will notice how it moves and the occasional kick from time to time.
Another very important aspect of your baby's condition is that is developing the limbic systemThe system in charge of the control of feelings and emotions, which will soon be able to express.
On the baby's face eyelids and eyebrows already visiblealthough the eyelashes are still missing. Fingernails also appear on the fingers.
Click on the link to learn more about the 23rd week of pregnancy and the changes that await you with it.
Ingeniero de Telecomunicaciones dedicado al mundo de Internet. En esta web te ayudo a hacer cálculos y conversiones sencillas que con el paso de los años se nos ha olvidado cómo se hace. Si tienes dudas, déjame un comentario y te ayudaré. Si quieres mejorar tu proyecto online o necesitas asesoramiento, write me a message.