Now that you have passed the 20th week of pregnancyyou start the week 21 with a lot of enthusiasm and excitement. You are feeling quite well and symptom-free, and your baby is starting to kick and move more and more intensely.
Read on if you want to know more about the 21st week of pregnancy.
How many months is 21 weeks?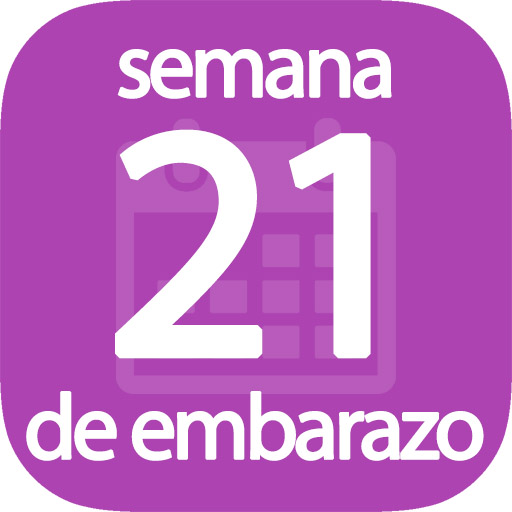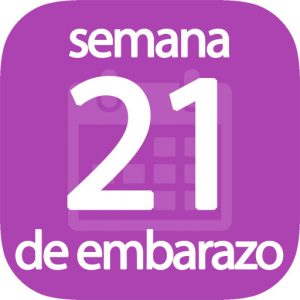 If you are 21 weeks pregnant, you are already you have been pregnant for 4.7 months.
You have passed the halfway point until delivery but still have you have about 133 days left pregnancy until you are able to hold your baby in your arms.
What is the mother's weight at 21 weeks of pregnancy?
At 21 weeks of pregnancy you already notice that your belly is starting to grow at a considerable rate and this means that you now weigh more than before, specifically, about 5.5 Kilos above your pre-pregnancy weight. Depending on the individual, it can be increased to 6 kg or 8 kg in some cases.
In the case of a twin pregnancyyou could have gained between 5.5 kg and 9.5 kg. Obviously, two children weigh more than one, so if you are expecting twins, it is normal to gain more weight in the same period of time compared to a traditional singleton pregnancy.
From now on, the size of your belly will start to increase much faster so you should control your diet to monitor that you are in the adequate weight during pregnancy. If you do not weigh what you should for 21 weeks of pregnancy, talk to your doctor to make a personalized diet adapted to your needs.
Symptoms of the 21st week of pregnancy
Due to the increase in weight and the size of your belly, you may appreciate varicose veins or stretch marks on your skin. Your legs swell and you feel tired, so to alleviate these symptoms, it is best to rest and not stand for long periods of time.
Except for these discomforts, the 21st week of pregnancy is usually pretty uneventful in terms of symptoms. You no longer suffer from nausea or dizziness, so you feel quite well in that aspect. As proof of this, many media reports state that this is the most pleasant part of pregnancy so enjoy it while it lasts.
How tall is the baby during the 21st week of pregnancy?
By the 21st week of pregnancy, the baby is already measures around 27 centimeters and weighs 330 grams. It has grown a lot compared to the previous week.
The most characteristic thing about your baby during these seven days is that its movements in your belly become more frequent and intensify, so you will notice it from time to time. Considering that he makes about 50 movements every hour and that he already moves his arms and legs, it is normal that you will notice it when he kicks or makes movements with a certain intensity.
If you want to notice the baby's movements in the bellyThe night is usually the best time for this. With the daily activity they go unnoticed but when we lie down in bed to go to sleep, there we will perceive them much better. Surely more than one night wakes you up.
Remember that it is normal for the baby moves during pregnancy. This activity helps their muscles and brain develop.
Do you want to know what surprises are waiting for you in the 22nd week of pregnancy?
Ingeniero de Telecomunicaciones dedicado al mundo de Internet. En esta web te ayudo a hacer cálculos y conversiones sencillas que con el paso de los años se nos ha olvidado cómo se hace. Si tienes dudas, déjame un comentario y te ayudaré. Si quieres mejorar tu proyecto online o necesitas asesoramiento, write me a message.