If you are here, it is because you are already in your 20th week of pregnancy. You have reached the halfway point of your gestation period and have left behind the week 19.
Want to know more about what the next seven days have in store for you? Read on to find out what possible symptoms you'll have, how much weight you've gained, how long you've been pregnant and other interesting details about your pregnancy.
How many months is 20 weeks?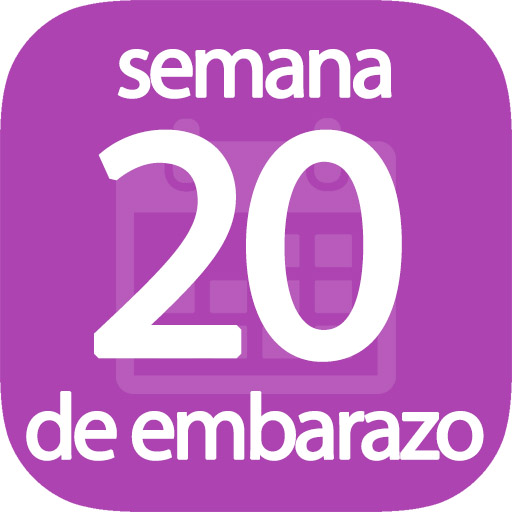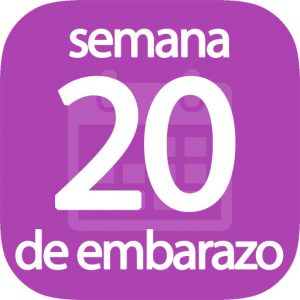 20 weeks pregnant is exactly what it is, 4.5 months. That is, you have already spent half of the time needed to conceive your baby and you have 140 days left to hold him in her arms.
Have these months gone by fast for you? Tell us in the comments to learn more about your experience.
What is the mother's weight at 20 weeks of pregnancy?
As the days go by, your weight continues to increase, and at this stage you will have put on about 4.7 kilograms. This is an average value but the truth is that depending on the mother, the weight gain can be between 3.5 kg and 6.3 kg.
In the case of a twin pregnancyIf you are expecting twins, you could have gained between 5 kilos and 8.5 kilos. You know that if you are expecting twins, it is logical to gain more weight in the same time.
Symptoms of the 20th week of pregnancy
You can now start to discomfort in the stomach as a result of the enlargement of your uterus, which now reaches about the height of your navel. It still has to keep growing and will gradually take up more space inside you, so you may also feel that your uterus is getting bigger and bigger. you find it hard to breathe a little more or that you tire easily with any task.
Because of the above, a direct effect is the increase in heart rate Since less oxygen is getting into the blood, the heart has to speed up its work rate to counteract this effect. Your breathing will also be more intense than before, trying to take in as much air as possible.
It is also likely that you are tired and sleepy so the best solution to this symptom of the 20th week of pregnancy is to rest well and sleep as much as you can to recover your energy.
From now on, the size of your belly will start to grow in a much faster way so patience and above all, watch your diet to ensure that you are in the adequate weight during pregnancy. If you do not weigh what you should, talk to your doctor to start a personalized diet adapted to your needs.
The second ultrasound scan in the 20th week of pregnancy
If you haven't had it done yet, this should be the last week to have it done. second ultrasound pregnancy test, a test that will help you confirm if the baby is a boy or a girl in case you don't know yet.
Of course, it will also help us to ensure that everything evolves correctly and the pregnancy is going smoothly.
Another advantage of this ultrasound is that it allows obtain a higher resolution image of the babyThe image will be much clearer to see.
How tall is the baby during the 20th week of pregnancy?
In the 20th week of pregnancy, the baby measures 16 centimeters and weighs about 250 grams weight. Even though you are already in the middle of your gestation period, your baby is not yet halfway through his development so he still has a lot of growing to do.
This week's highlight is that your baby is already able to hearHe will be able to hear your heartbeat, breathing and a variety of other sounds that occur inside you. He will be able to hear the heartbeat, breathing and a number of other sounds that occur inside you.
Your brain already has some 30 billion neurons and it keeps increasing every second. This means that he begins to control his body much better and starts to develop abilities such as memory, although he obviously won't use it for a long time.
Do you want to know what the 21st week of pregnancy has in store for you? Find out in the link we just left you.
Ingeniero de Telecomunicaciones dedicado al mundo de Internet. En esta web te ayudo a hacer cálculos y conversiones sencillas que con el paso de los años se nos ha olvidado cómo se hace. Si tienes dudas, déjame un comentario y te ayudaré. Si quieres mejorar tu proyecto online o necesitas asesoramiento, write me a message.