We have forgotten the 18th week of pregnancy and we started the week 19 with desire yet fatigue. Your legs may swell or other symptoms may appear as you continue to gain weight day after day.
But not everything is negative, your baby is still growing and there is less time left to hold in your arms. Read on to learn more about what week 19 of pregnancy has in store for you.
How many months is 19 weeks?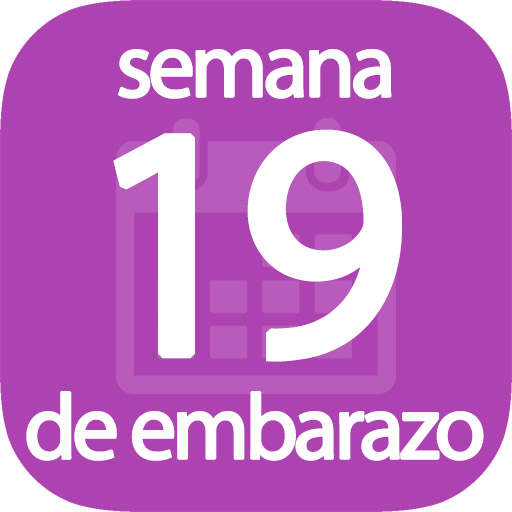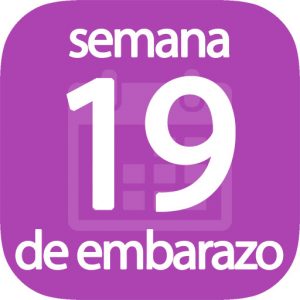 You are 4.3 months pregnantYou are almost halfway through your gestation period. It seems like yesterday when you found out you were pregnant, but the truth is that you have already overcome the hardest part, although there are still many changes to take place, both in your body and in the baby.
Still you have about 147 days left to give birth. It may seem like a lot, but as I have already told you, you are about to pass the halfway point of your pregnancy.
What is the mother's weight at 19 weeks of pregnancy?
Normal at 19 weeks of pregnancy is put on about 4.5 kilos on average.
If you have a twin pregnancyIf you have two children inside you, you could have increased your weight between 4.5 kg and 7.7 kg. Obviously, with two children inside you also increases the weight considerably.
Symptoms of the 19th week of pregnancy
In the 19th week of pregnancy you may suffer from tired, swollen legs or even varicose veins may appear. To avoid this annoying symptom, it is best not to stand for too long, rest every so often and make sure that when you sit down, your legs are bent.
You may also notice that spots appear on the skin or your hands get red, this is just another symptom of pregnancy that will disappear in the next few days.
The second ultrasound scan during the 19th week of pregnancy
If you have not yet had the second ultrasoundIf you are pregnant, your doctor will probably order this medical test during the 19th week of pregnancy.
With this test, you will be able to listen to your baby's heart again and definitively know for sure whether it is a boy or girl. Normally you should already know the sex of the baby, but as we say, this second ultrasound will help you to know for sure.
How tall is the baby during the 19th week of pregnancy?
At this stage of pregnancy, the baby measures about 15 centimeters and already weighs 200 grams.
The second ultrasound allows you to confirm the sex of the baby because the development of its reproductive organs is already much more defined. If it is a girl, the ovaries are already visible. primitive form.
As it grows, the baby increases its activity inside the belly and makes movements that you might start to feelYou will even know when he sleeps or when he is awake.
What changes await you in the 20th week of pregnancy? Find out.
Ingeniero de Telecomunicaciones dedicado al mundo de Internet. En esta web te ayudo a hacer cálculos y conversiones sencillas que con el paso de los años se nos ha olvidado cómo se hace. Si tienes dudas, déjame un comentario y te ayudaré. Si quieres mejorar tu proyecto online o necesitas asesoramiento, write me a message.