The time has already passed. 17th week of pregnancy and we started the week 18 with great excitement. Our baby is already getting big and is able to do many things.
We too are gaining a few extra pounds as a result of pregnancy but nothing out of the ordinary for the moment. Want to know more about what's in store for you in the next 7 days? Read on to find out learn more about how long you have been pregnant, symptoms, medical tests, etc. and condition of your baby.
How many months is 18 weeks?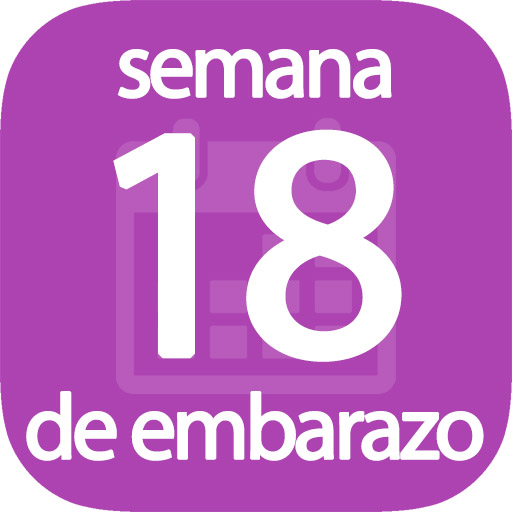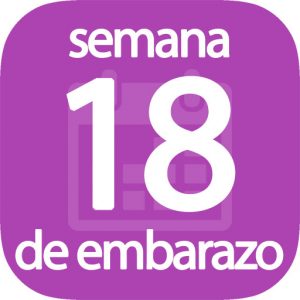 After 18 weeks of pregnancy, you are already you have entered the fourth month of the gestation period.
To be more specific, you have been pregnant for 4.1 months and you're still about 154 days away from giving birth.
How much weight do you gain at 18 weeks of pregnancy?
By now, we have you should have gained about 4 kilos. weight, a figure that may vary depending on each case. To give you an idea, at 18 weeks of pregnancy, it is normal to gain between 3 and 5 kilograms, although if you are expecting twins, the range goes from 4 to 7 kg.
Symptoms of the 18th week of pregnancy
Among the main symptoms of this week of pregnancy, the following should be highlighted breast enlargement that are just now beginning to prepare to produce milk, something that will force you to change your bra size.
Due to the weight gain, your standing posture has changed and this may cause you to back problemsespecially in the lumbar area, since it is the area that suffers the most.
Since not everything is going to be negative, it should be noted that your nausea will have disappeared almost completely and fatigue as well. Ah, we cannot forget about cravings either, because any food, no matter how rare or atypical it may be, can suddenly appear.
Medical tests during the 18th week of pregnancy
During the 18th week of pregnancy, your doctor may begin to talk to you about the second ultrasoundThis test will help you appreciate how your baby is growing, its anatomy and, incidentally, will help the doctor to check that everything is developing normally to avoid possible complications in the future.
If you have not yet do you know if it is a boy or a girl?You will be sure as soon as the ultrasound is done. Normally with the first ultrasound there are already indications of the sex of the baby but if there are doubts, the second ultrasound is usually used to confirm the baby's gender.
How tall is the baby during the 18th week of pregnancy?
By the 18th week of pregnancy, the baby has already grown to 14 centimeters and weighs about 150 gramsDo you notice how its growth has accelerated over the last few days?
Its behavior has also evolved and now the baby is able to:
Yawn
Making gestures with the face
Moving and kicking harder, something that can cause you to feel it for the first time
The digestive system begins to function as the baby can swallow some of the amniotic fluid.
He begins to hear sounds such as his own heartbeat or blood flowing through the umbilical cord. This is because their inner ear has developed and the nerve endings in the brain also begin to function.
The vocal cords are already functioning, so he could make sounds or even cry.
The evolutionary leap it has taken with respect to the previous week has been very important, as you can see.
Let's now go for the 19th week of pregnancyWhat surprises await us?
Ingeniero de Telecomunicaciones dedicado al mundo de Internet. En esta web te ayudo a hacer cálculos y conversiones sencillas que con el paso de los años se nos ha olvidado cómo se hace. Si tienes dudas, déjame un comentario y te ayudaré. Si quieres mejorar tu proyecto online o necesitas asesoramiento, write me a message.