Gone are the days of 16th week of pregnancy and start the week 17 with a lot of enthusiasm. Your belly continues to grow every day and your baby along with it.
Do you want to know more about the symptoms of the 17th week of pregnancy and your baby's condition? Read on.
How many months is 17 weeks?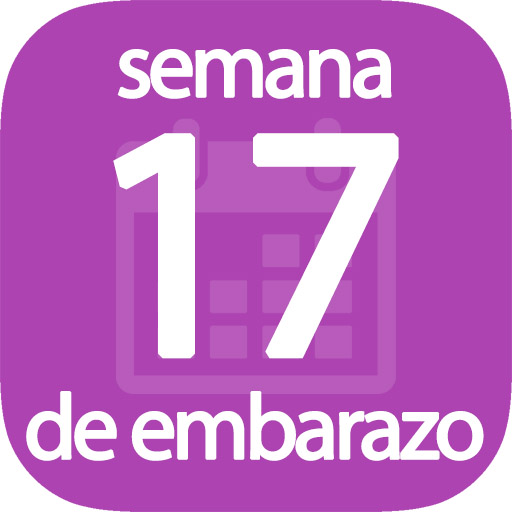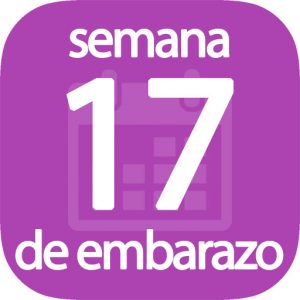 If you are 17 weeks pregnant, then 3.8 months have elapsed of pregnancy. You are still about 161 days away from giving birth and holding your baby in your arms.
Patience, you are doing very well and the symptoms of the first one have almost completely disappeared, even though changes in your body continue to occur.
Symptoms of the 17th week of pregnancy
During the 17th week of pregnancy, your body's hormones begin to prepare your breasts to start producing milk. This means that the glands that produce milk increase in size as a result of the increased blood supply to the breasts. In short, your usual bras will start to get too small.
To do so, you must calculate your new bra size and buy bras that properly fit your breast size. Typically, women increase their bra cup size by one to two sizes but as each case is different, the best thing to do is to calculate your size using the tool that you will find in the link above.
Another typical symptom of the 17th week of pregnancy consists of the appearance of hemorrhoidsThis is something quite annoying that you can mitigate by eating foods rich in fiber. Fortunately, the offer of these foods is quite wide so you will find practically everything in the supermarket.
By this point in your pregnancy, you should have gained about 3.5 kg, although in some cases you may have gained as much as 5 kg.
Medical tests during the 17th week of pregnancy
If you have not yet had the triple marker testIf you do not have it, it is likely that your doctor will request it for this week or next week at the latest.
The triple marker test is used to find out if your baby might have any of the following chromosomal alteration or could be born with Down Syndrome..
If the triple marker test is positive, your trusted doctor will talk to you about an additional test called the amniocentesis and that will allow you to find out for sure.
With this test, a sample of amniotic tissue is removed through a needle inserted into the pregnant woman's belly. From that sample, the laboratory will determine whether the baby is healthy or suffering from any disease congenital.
Amniocentesis is a completely optional test and is only performed if it is really necessary, since its intrusive procedure may induce the patient to have an amniocentesis. miscarriage of some women pregnant women.
How tall is the baby during the 17th week of pregnancy?
By the 17th week of pregnancy, your baby is already measures about 13 centimeters and weighs around 100 grams. He is already growing and putting on weight at a good pace.
Your baby's face is just finishing forming and looks more like a typical newborn baby face, although there are still some things that need to change. The eyes are still very large and separated, and the ears have yet to finish developing.
In addition to the fine hair that covers the baby's skin (lanugo), there is also a small amount of hair (lanugo). fat layer called vermix and helps protect the skin of the fetus. This fat will disappear as the weeks go by. Can you imagine why the skin of a newborn baby is extra soft?
If you've reached this point, it's because you're already eager to find out what will happen in the 18th week of pregnancy.
Ingeniero de Telecomunicaciones dedicado al mundo de Internet. En esta web te ayudo a hacer cálculos y conversiones sencillas que con el paso de los años se nos ha olvidado cómo se hace. Si tienes dudas, déjame un comentario y te ayudaré. Si quieres mejorar tu proyecto online o necesitas asesoramiento, write me a message.