You just got out of the 15th week of pregnancy and start the week 16 of gestation with a lot of illusion and enthusiasm.
Read on if you want to know more about your pregnancy week by week as well as the symptoms that await you for the next seven days.
How many months is 16 weeks?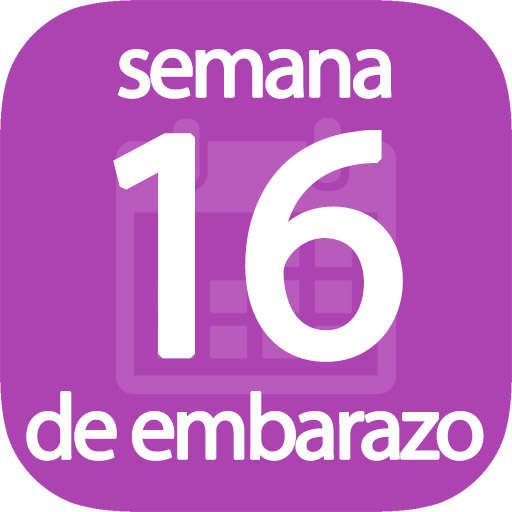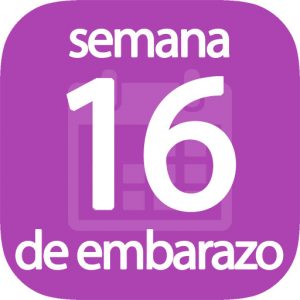 At 16 weeks pregnant, she is already you have been pregnant for 3.6 months. You will soon enter the fourth month of your gestation period, but you still have to wait a little longer.
168 days to go approximately until you are able to give birth and hold your baby in your arms.
Symptoms of the 16th week of pregnancy
If in the previous two weeks you were a bit unstable emotionally Because of hormones, during the 16th week of pregnancy you will begin to notice that these symptoms disappear, gaining peace of mind.
What you will notice is that your belly is starting to grow at a good pace as a consequence of the increase in size of the uterus.
It also follows your fattening process and at this point in your pregnancy you are already you should weigh about 3 kilos more of what you weighed before you were pregnant.
Medical tests during the 16th week of pregnancy
During the 16th week of pregnancy, you may need to have the multiple marker test (also known as Triple Screening) if you have not already had it done. This test measures AFP (Alpha Feto Protein) levels, pregnancy hormones as well as estriol levels in the blood.
What is the triple marker test for? Basically, it is performed to rule out the possibility that your child may be born with any of the following alteration in the chromosomes or may have Down's Syndrome.
In the event that this test gives a positive result (only about 50 women out of a thousand get a positive result in the Triple Screening test), the doctor may order you to have another test called amniocentesis which consists of taking a sample of the amniotic fluid through a needle inserted into the pregnant woman's womb.
Because amniocentesis is quite intrusive, in some isolated cases it can be inducing miscarriage. Because of this, the performance of the test is completely voluntary and is not performed if it is not necessary.
How tall is the baby during the 16th week of pregnancy?
At 16 weeks pregnant, the baby is already measuring about 11 centimeters and weighs about 90 grams.
Among its changes during this period, the following should be noted the baby's body continues to lengthen and increasing in size so that it is already larger than the head. The arms and legs have also gained in length and are finishing their definition.
Remember that the baby is already moves in the belly even though you don't notice it yet because it is so small. In addition to making movements with its feet and arms, it is sensitive to touch so if you touch your tummy, the baby can react to the stimulus as the brain begins to function and govern its muscles.
The lanugo, or fine hair, continues to cover your skin and is said to be already is able to make some facial expressions. The little one starts to become big inside you.
Finally, I would like to comment that it is still too early to tell if it is a boy or a girl. although if you are curious to know, you can use our boy or girl calculator based on the Chinese calendar.
Do you want to know what will happen in the 17th week of pregnancy? Click on the link we have left for you.
Ingeniero de Telecomunicaciones dedicado al mundo de Internet. En esta web te ayudo a hacer cálculos y conversiones sencillas que con el paso de los años se nos ha olvidado cómo se hace. Si tienes dudas, déjame un comentario y te ayudaré. Si quieres mejorar tu proyecto online o necesitas asesoramiento, write me a message.