Gone are the days of 14th week of pregnancy and we started the week 15 with a lot of strength. These days you may have mood swings and you may be the happiest woman in the world or the saddest or the angriest. This is the result of hormones and is completely normal, try to be positive and read on to learn all about the seven days ahead of you.
How many months is 15 weeks?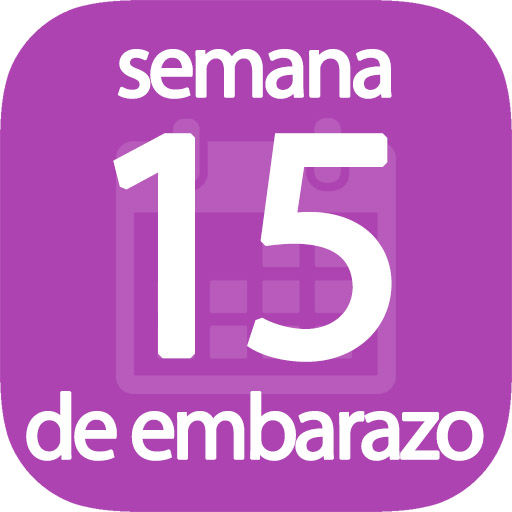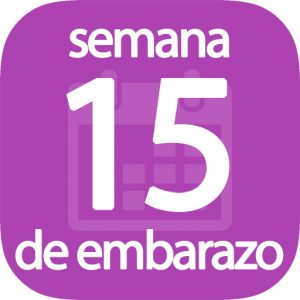 At 15 weeks old you have been pregnant for 3.4 months. You still have another 175 days of pregnancy until you can hold your baby in your arms.
Symptoms of the 15th week of pregnancy
As we said at the beginning, this week you may have a few mood swings quite strong due to the action of hormones in your body.
Your belly is growing, already you have gained about 3Kg in weight. (maybe up to 4 kilos) and your usual clothes are starting to get too small or don't fit you well. This causes in you a state of sadness that you must overcome and for that, nothing better than assuming that you are pregnant, that there is no turning back, that you are going to be the most beautiful mom in the world and you can go shopping to renew your closet and buy pre-mom clothes.
As soon as you are sad, you go to being happy, joyful, angry or sad again. These days are an emotional roller coaster that they can't finish you off.
The moderate exercise and practicing yoga help The best way to help these symptoms of the 15th week of pregnancy is to go for a walk or even a swim, both of which are very good exercises for pregnant women.
Medical tests during the 15th week of pregnancy
In the 15th week of pregnancy, you may need to have the multiple marker test (also known as Triple Screening) to rule out the possibility that your child may have a chromosomal disorder or Down Syndrome.
In the event that this test is positive, the doctor may order another test called amniocentesis and that will make you definitely get out of doubt. This test consists of taking a sample of the amniotic fluid through a needle that is inserted into the pregnant woman's womb, so it is quite intrusive and in some cases causes a miscarriage, so it is completely optional and is not performed if it is not strictly necessary.
How tall is the baby during the 15th week of pregnancy?
The baby continues to grow, and during the 15th week of pregnancy is usually about 11.5 centimeters. Its weight is already 50 grams.
If in the previous week the baby was already moving its head, now it is increases its activity and makes trips to exercise their muscles that are already formed.
The fine hair on their skin, also known as lanugo, covers almost their entire body, although it will disappear before birth. Also hair grows in the eyebrow and head area.
What will happen in the 16th week of pregnancy? Let's take a look at it.
Ingeniero de Telecomunicaciones dedicado al mundo de Internet. En esta web te ayudo a hacer cálculos y conversiones sencillas que con el paso de los años se nos ha olvidado cómo se hace. Si tienes dudas, déjame un comentario y te ayudaré. Si quieres mejorar tu proyecto online o necesitas asesoramiento, write me a message.