We have already forgotten about the 13th week of pregnancy and now we face the week 14 with a lot of illusion and enthusiasm.
Your belly starts to grow and people start to know that your belly is pregnant, so the congratulations are continuous. What symptoms and changes in the mother are waiting for you during these next 7 days? Read on to find out.
How many months is 14 weeks?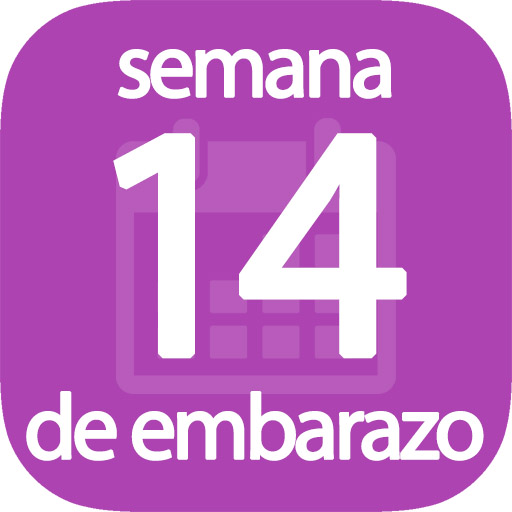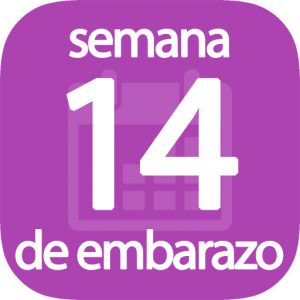 At 14 weeks, already 3.2 months of pregnancy have elapsed so you are more than a third of the way through the gestation period.
You still have about 182 days ahead of you so be patient. It's getting closer but you still have to wait a little longer until you have your baby in your arms.
Symptoms of the 14th week of pregnancy
In the 14th week of pregnancy you will see that your weight has increased by about 2.5 kg.This figure can vary between 1.38 kg and 3.80 kg in each case, although the average is to gain two and a half kilos of weight during the period you are pregnant.
At the symptom level, you will begin to see that the discomfort you had during the first few weeks has disappeared The situation is improving considerably.
If you want to relax a little, practice moderate exercise or yogaThis is a therapy that helps pregnant women a lot and that will also serve as a preparation for childbirth.
Medical tests during the 14th week of pregnancy
During the 14th week of pregnancy, your trusted doctor will ask you to have the multiple marker test. It is vitally important to have it done as it provides vital information to rule out that your baby may have diseases such as Down Syndrome or any chromosomal abnormalities. It may also make you wait a little longer as this multiple marker test is usually done between the 14th and 20th week of pregnancy.
In the event that the triple marker test or Triple Screening gives a positive result, the doctor will recommend an additional test called Amniocentesis and thanks to which we can know for sure if our baby has down syndrome or a chromosomal disorder.
This test is completely optional as it can inducing miscarriage. The doctor will insert a needle into the mother's womb to extract a sample of the amniotic fluid which is then analyzed. In these cases, it is best to have your doctor answer all your questions about this test because if it is not really necessary, you will not have to have it done.
How tall is the baby during the 14th week of pregnancy?
In the 14th week of pregnancy, the baby measures between 8 or 9 centimeters and has increased its weight to 30 grams.
It is still very small but already shaking its headThe baby's ears are in place and its body is starting to grow faster than its head (remember that its head used to occupy a large part of the total size of the fetus).
The arms already have a proportion according to body size but the legs still have some more growing to do.
To conclude, we would like to comment that your baby is growing a very fine hair called lanugo on your skin.
Let's see what the 15th week of pregnancy.
Ingeniero de Telecomunicaciones dedicado al mundo de Internet. En esta web te ayudo a hacer cálculos y conversiones sencillas que con el paso de los años se nos ha olvidado cómo se hace. Si tienes dudas, déjame un comentario y te ayudaré. Si quieres mejorar tu proyecto online o necesitas asesoramiento, write me a message.