With the 11th week of pregnancy just finished, we move on to the week 12 with a lot of strength and desire. From now on, our belly will start to grow and our body will start to put on weight as the baby grows inside us.
Read on to discover the symptoms, medical tests and your baby's condition during the 12th week of pregnancy.
How many months are 12 weeks?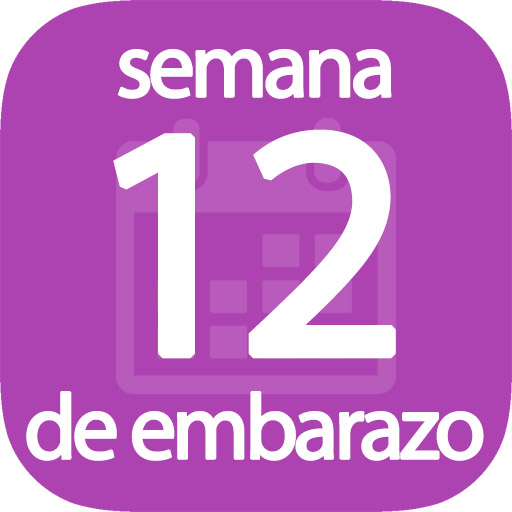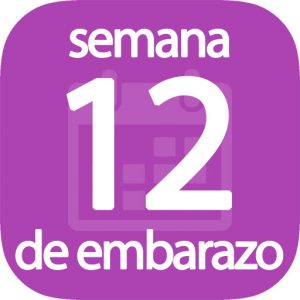 If you are already in your 12th week of pregnancy, 2.7 months have passed. Although you have 196 days ahead of you in which many changes will still occur in your body and in the development of the baby, you are already entering your third month of gestation.
Before you know it, you you are almost 1/3 of the way through your pregnancy so you have to be very happy.
Symptoms in the 12th week of pregnancy
From now on, your pregnancy is starting to become visible in people's eyes. Your belly is starting to gain volume and you can start looking at pre-mommy clothes because soon your closet will no longer fit you.
By now, we have you should have gained about 2 kg. although it is normal to have gained between 0.90 kg and 2.70 kg. This is something that already depends on each particular case so do not worry if you are not in the average but if you are well above or well below, you should consult your doctor.
The annoying symptoms of the first few weeks are already disappearing (goodbye to nausea) and you also notice that your skin is softerThe result of increased blood flow and the secretion of the sebaceous glands, which can also lead to any pimples or acne. Of course, they will disappear over time and your skin will return to normal as the days go by.
It is important that from now on you reduce the consumption of fried or fatty foods because, in addition to not being very favorable during pregnancy, they can cause you to heartburn. Also be careful with prolonged exposure to the sun, they could cause you skin blemishes which are then impossible to remove.
Medical tests during the 12th week of pregnancy
If you have not yet had the first ultrasoundYou should have it within this week or next week. Your doctor may also have made an appointment for you to get a nuchal translucency ultrasound which can extract information related to chromosomal abnormalities in the baby.
Both tests are very important and are performed between the 11th and 14th week of pregnancy.
How tall is the baby during the 12th week of pregnancy?
Your baby has already grown to 6 centimeters and weighs about 14 gramss.
His body continues to stretch and the head has a more rounded shape.
Its main organs are already functioning and are in place, although they have yet to develop further. The heart beats stronger and the brain continues to generate neurons for further development.
Did you know that despite its diminutive size, your baby is already nails are growing of fingers and toes?
Let's see what awaits us during the 13th week of pregnancyWill there be major changes?
Ingeniero de Telecomunicaciones dedicado al mundo de Internet. En esta web te ayudo a hacer cálculos y conversiones sencillas que con el paso de los años se nos ha olvidado cómo se hace. Si tienes dudas, déjame un comentario y te ayudaré. Si quieres mejorar tu proyecto online o necesitas asesoramiento, write me a message.