With the week 10 of pregnancy week 11 begins with a recently forgotten week, with a relief of your symptomsespecially those nausea and vomiting that usually occur in the morning when you just wake up.
Read on if you want to know more details about the 11th week of pregnancy.
How many months is 11 weeks?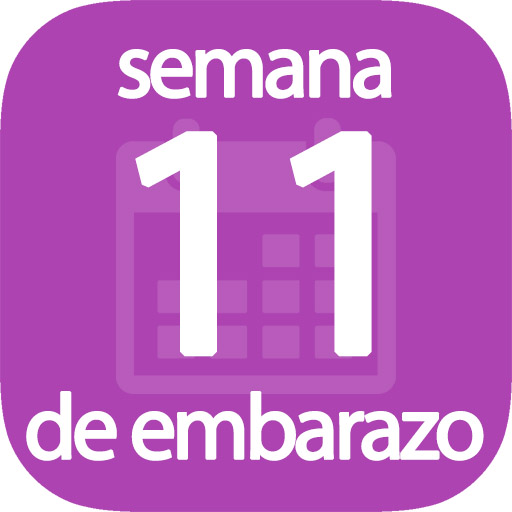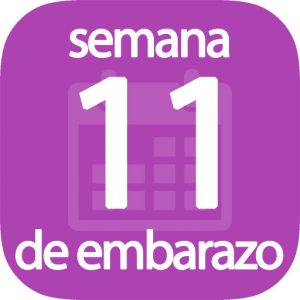 If 11 weeks of pregnancy have already elapsed, then you have been pregnant for 2.5 months.
You still have another 6.5 months of pregnancy or 203 days. Patience, there is plenty of time left.
Symptoms of the 11th week of pregnancy
As we said at the beginning, from the 11th week of pregnancy onwards some symptoms are usually smoothed out you have been suffering until now. The nausea and vomiting that force you to go to the bathroom as soon as you wake up will disappear from now on, although this depends on each particular case.
You may also start to you sweat more and your breathing is more rapid. This is completely normal due to the increased amount of blood circulating through your body, the change in hormonal activity and the fattening process you undergo during pregnancy. By now, you have you should have gained between 0.80 kg and 2.5 kg. although the average is usually 1.6 kg.
Remember watch your weight during pregnancy to control your weight and if you have values that indicate that you are overweight or thin, talk to your doctor so that he/she can prepare a suitable diet for you.
Medical tests during the 11th week of pregnancy
If you have not yet had your first ultrasoundIf you are pregnant, your doctor may perform the test this week. With this test they will check that the pregnancy is developing normally and there are no abnormalities.
How tall is the baby during the 11th week of pregnancy?
In the 11th week of pregnancy there are very important changes in the fetus. The baby has begun to generate their own red blood cells (which stains the blood that reddish hue), urine and reproductive organs.
The fetus measures between 4 or 5 centimeters and weighs about eight grams. Its skin is still translucent so through it you can see its skeleton (still made of cartilage) and how its body is gradually stretching.
Also will begin to move inside the uterus using the legs. This movement is part of the patellar reflex that will later be used to learn to walk.
Let's see what the 12th week of pregnancyseven days full of novelties that you can't miss.
Ingeniero de Telecomunicaciones dedicado al mundo de Internet. En esta web te ayudo a hacer cálculos y conversiones sencillas que con el paso de los años se nos ha olvidado cómo se hace. Si tienes dudas, déjame un comentario y te ayudaré. Si quieres mejorar tu proyecto online o necesitas asesoramiento, write me a message.