You have already left behind the week 9 of pregnancy. During the week 10 of pregnancy there are new things coming for your body and your baby's development. If you want to know about them, read on.
How many months is 10 weeks?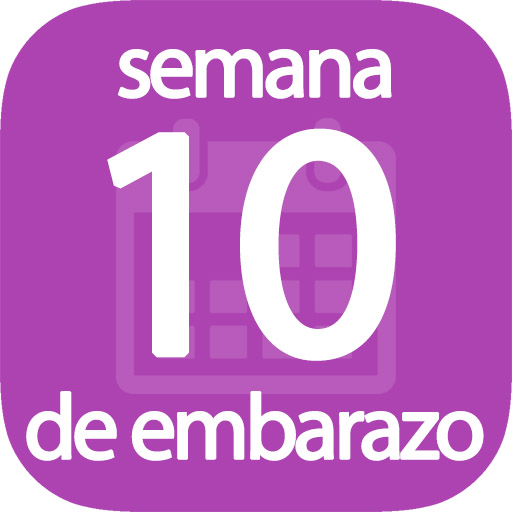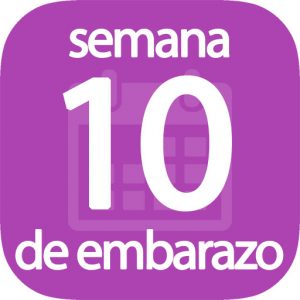 If you are 10 weeks pregnant, it means that you are already you are 2.3 months past the gestation periodHowever, you still have 210 days until you give birth to your baby.
Symptoms of pregnancy week 10
During the 10th week of pregnancy, your breasts have grown enough for you to be able to your usual bras start to outgrow their size. In this case, it is best to calculate your new bra size and buy ones that fit you well or you will be uncomfortable for most of the day.
Your body has gained 1 kilo weight in all this time and if you are expecting twins, you may have gained 2 kg.
Apart from the above, you may still maintain some symptoms of the onset such as nausea, pelvic pain, urge to go to the bathroom, heightened sense of smell, headaches, etc.
Medical tests during the 10th week of pregnancy
It is likely that at this point in your pregnancy you are already scheduled to have a new appointment with your gynecologist. If so, then you should tell him everything that has happened to you in the previous weeks so that he can give you advice and take note of possible irregularities in the gestation period.
Also you will have your first ultrasound. Depending on the development of the pregnancy, this test may be performed between the week 8 and week 14, but if you haven't had it done yet, get an idea of how close you are to being able to hear your baby's heartbeat. Exciting, isn't it?
Development of the baby during the 10th week of pregnancy
By the 10th week of pregnancy, your baby is already measures between 3 centimeters and 4.2 centimeters. His weight is now 5 grams. He is still very small, but he is growing very fast and strong.
Your brain is still generating neurons at the rate of 250,000 every minute but not only this organ is growing, the sexual organs are also appearing (although you will not know the sex of the baby yet).
Nails also start to grow in its tiny fingers, the intestines are positioned to prepare for the digestion of food and the pancreas and its gallbladder begin to function.
Despite its diminutive size, your baby will already has a very high degree of development. The base is already formed and now all that remains is to continue growing and defining the organs that are appearing.
Let's see what happens in the 11th week of pregnancy.
Ingeniero de Telecomunicaciones dedicado al mundo de Internet. En esta web te ayudo a hacer cálculos y conversiones sencillas que con el paso de los años se nos ha olvidado cómo se hace. Si tienes dudas, déjame un comentario y te ayudaré. Si quieres mejorar tu proyecto online o necesitas asesoramiento, write me a message.