Do you need create a secure password? Our password generator will offer you the possibility to create secure passwords with ease, being able to configure the type of pass you want and its length.
By default, an 8-character string composed of letters and numbers will be generated, but as we say, you can vary this configuration as you wish in order to generate passwords up to 100 characters.
How to generate a secure password
To generate a secure password we must follow the tips below:
The longer the better
The longer the number of characters, the longer it takes to find out a password using the brute force method. It is a simple matter of statistics and it is that the longer the length of the password, the greater the number of combinations to be tested.
Use numbers and letters as a minimum
Just as it is important to use passwords that are as long as possible, it is also highly recommended to use to include a larger number of symbols of the ASCII alphabet.
At a minimum, we must use letters (including capital letters) and numbers, but it is highly recommended that symbols also be included. 
Passwords you should consider changing to a secure one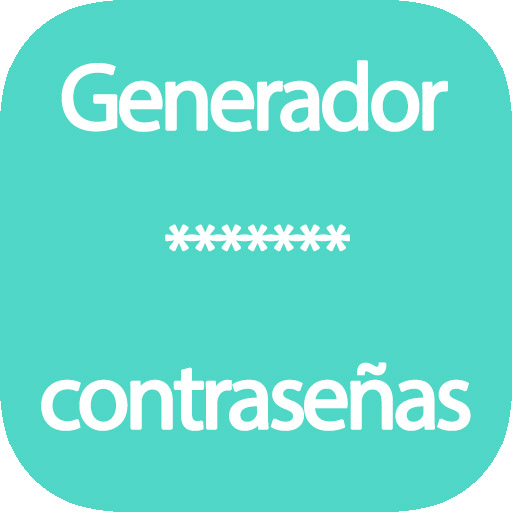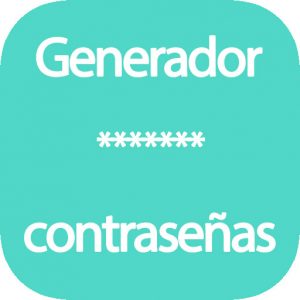 Here is a list of passwords that you should review and perhaps change for a strong one like the ones provided by our password generator.
WiFi keyEven if your router password is very long and seems indecipherable, the truth is that these passwords are created based on an algorithm that is sometimes easy to find out. It would be a good idea to change the password of your network to avoid being robbed of the Internet or endangering the data you send using your WiFi connection.
E-mail passwordIf you use the same password for everything, you run the risk that they will find out your password, enter your email and have automatic access to everything else. In these cases, in addition to having a secure password, it is strongly recommended to enable two-step verification of those services that offer this possibility.
Social networksDon't use the same password for all your social networks or you put your privacy at risk. People have a lot of time on their hands and any security breach can cause them to have automatic access to all your accounts if you use the same password on all of them.
The ideal is to have a different password for each access but as this is difficult to manage on a day-to-day basis, we should have at least three different passwords and alternate between them.
The 25 worst passwords of 2015
Every year, the company SplashData publishes a study that reveals the 25 worst passwords used by users to protect your privacy. If there is a password you should use for email, it is certainly not one of the ones you will find below:
123456
password
12345678
qwerty
12345
123456789
football
1234
1234567
baseball
welcome
1234567890
abc123
111111
1qaz2wsx
dragon
master
monkey
letmein
login
princess
qwertyuiop
only
passw0rd
starwars
About our online password generator
The passwords that we generate with this tool are are not stored. We have used javascript code to generate strings completely randomly but the result is not saved on our servers.
You can rely on us 100% or even take a look at the source code of this page to see that what we say is true. We just want to save you time to generate secure passwords, nothing more. :)