Are you looking for a Casio scientific calculator? They are the queen in schools, colleges and universities, especially for their affordable price and possibilities.
Below is a selection of Top 5 Casio scientific calculatorsThe alphanumeric display but no graphing capability, which is usually forbidden in exams.
Casio FX-991ES PLUS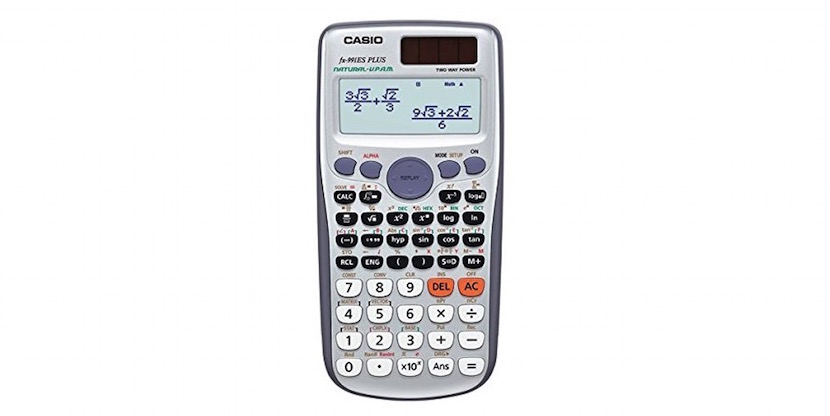 Equipped with 417 different functionsThis calculator will allow you to perform vector and matrix calculations, solve numerical calculations of integrals or differential equations among many other possibilities. To highlight that the Casio FX-991ES Plus can be powered by batteries or through the solar panel on its front, you will never run out of battery in an exam.
Main features of the Casio FX-991ES calculator:
V.P.A.M. natural screen
Dot matrix display
15 + 10 + 2 digits
417 functions
Equation solving
20 value pairs for metric conversions
Calculation with complex numbers
Calculation of functions with the Cal key (temporary memory of formulas)
40 scientific constants
Vector and matrix calculus
Numerical computation of integrals / differential calculus
Random integers
New equation mode
Table of functions
Two power supply modes
The price of the Casio FX-991ES is about 20 euros and you can shop with confidence on Amazon.
Casio FX-570ES Plus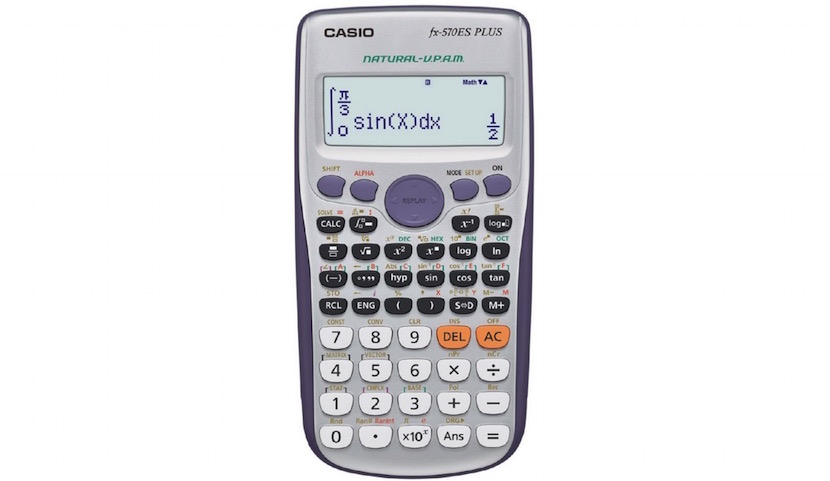 If you want a cheapest scientific calculator but just as capable as the previous one, the Casio FX-570ES Plus will not disappoint you since its functions are practically the same. It has simply been dispensed with its solar panel so in this case, it is only powered by batteries. The rest of the features are similar.
If this is not a problem for you, you can save some money because the price of the Casio FX-570ES Plus costs about 18 euros.
Comprar - Casio FX-570ES
Casio FX-85GTPLUS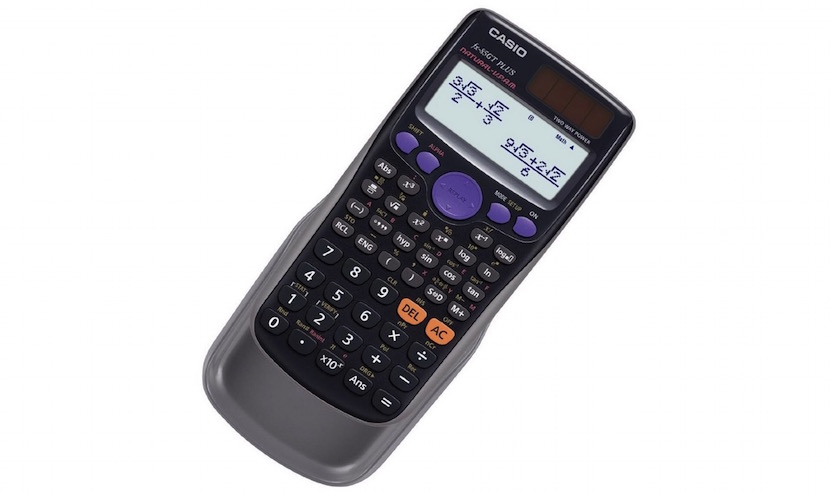 If you want something even more affordable and you don't mind sacrificing features, the Casio FX-85GTPLUS scientific calculator has been reduced in price to 13 euros and in return offers us 252 functionsIt is more than enough for school, high school and depending on the career, also at university... Below you have all the main features of this fantastic scientific calculator at a knockdown price:
V.P.A.M. natural screen
Dot matrix display
15 + 10 + 2 digits
252 functions
Trigonometric functions
9 variable memories
Two-dimensional statistics
Regression analysis
Playback function
Automatic fraction calculations
Table of functions
Factorization of prime numbers
Random integers
Two power supply modes
Comprar - Casio FX-85GTPLUS
Casio FX-82MS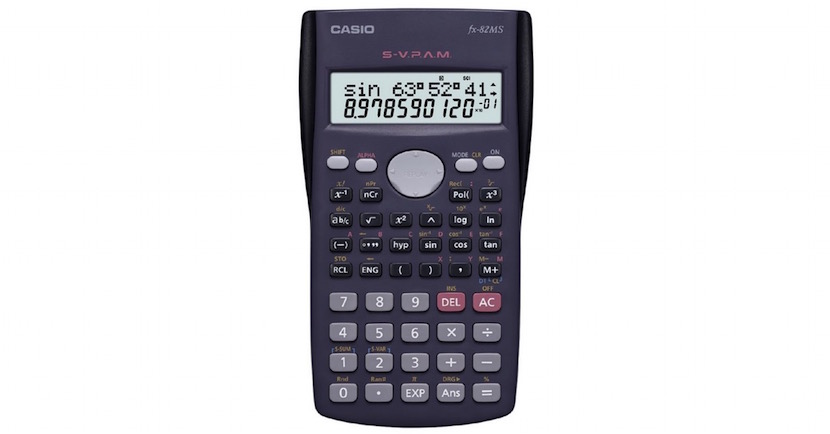 This model of Casio scientific calculator is another classic in Spanish classrooms. It is one of the simplest models that are purchased when you start to teach mathematics in a more serial way, requiring more complex calculations than usual. Below you have detailed the main features of this legendary Casio calculator.
Despite its timeless design and apparent simplicity, the Casio FX-82MS features 240 integrated functionsIf we lose the solar panel again, but considering that a battery can last for years, we do not see it as a reason to reject it. Its price is 12 euros.
Comprar - Casio FX-82MS
Casio FX-82Solar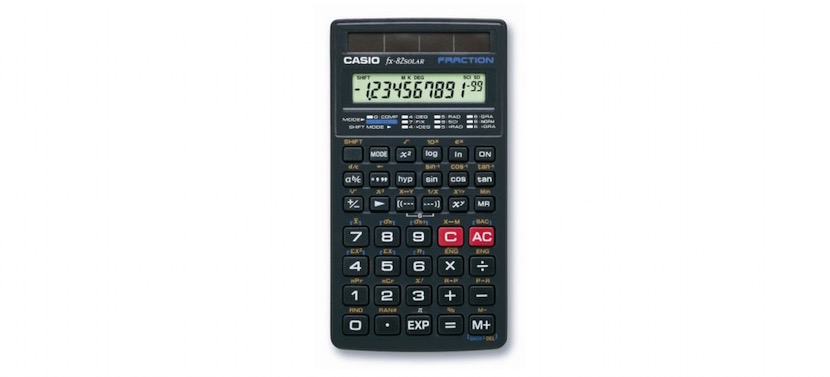 If what you want is absolute simplicity within a scientific calculator, the Casio FX-82Solar is your model. It has 144 functions but as an advantage, it is very thin and light (47 grams) because it does not use batteries, it is only powered by sunlight or any other light source.
For this reason, despite being the simplest model of scientific calculator in terms of level of mathematical possibilities, it is not the cheapest. The price of the Casio FX-82Solar calculator is about 15 euros but if you appreciate portability and being able to carry it without it getting in the way, it is the most suitable.
Comprar - Casio FX-82Solar
Ingeniero de Telecomunicaciones dedicado al mundo de Internet. En esta web te ayudo a hacer cálculos y conversiones sencillas que con el paso de los años se nos ha olvidado cómo se hace. Si tienes dudas, déjame un comentario y te ayudaré. Si quieres mejorar tu proyecto online o necesitas asesoramiento, write me a message.