Do you need to change from decimal to Roman numerals or vice versa? Don't worry. With our Roman numeral converter you can calculate the equivalence between the two number systems. Simply enter the corresponding digit in the decimal number (up to 3,999) or Roman numeral field and press the convert button to obtain the equivalent.
Date in Roman numerals
If you want to calculate a date in Roman numerals, with this other tool you can do it as well:
This converter will be very useful for you if you want to know my date of birth in Roman numerals.
¿How to write a date in Roman characters? El proceso es muy sencillo y sólo hay que ir escribiendo en romano el número equivalente del día, del mes y del año. Es decir, si has nacido el 23 de marzo de 1980, esa fecha en romano se escribirá como XXIII - III - MCMLXXX.
Roman numerals
Although we hardly use them nowadays, the Roman numerals is a numerical system that emerged in the time of Ancient Rome and was used by the Roman Empire in their daily life, however, today it is still present in some aspects of our life so it is important to know them.
If you don't know how the Roman numeral system works, here you will find the main symbols used, their equivalence and our converter that will convert from Roman numerals to decimal numbers or vice versa instantly.
Roman numeral rules
For interpreting Roman numerals there are a number of rules that must be taken into account, which are detailed below:
Symbols are written and read from left to right, the highest value ones are placed first.
The value of the Roman numeral is obtained as follows adding the values of the symbols. However, there is an exception where if a symbol is to the left of a larger one, then we subtract the value of the smaller number from the larger number (example: IV = 5 -1 = 4).
The symbol for the number 5 (V) always adds up and cannot be placed to the left of a larger one. In addition, it cannot be placed consecutively twice, since the Roman numeral 10 (X) is used for this purpose.
The 1 (I) symbol can only be repeated a maximum of three times consecutively in the same Roman numeral.
In the subtractions it must be taken into account that:

The 1 (I) can only subtract from the symbols V and X.
The 10 (X) can only subtract from L and C
100 (C) can only subtract from D and M

In addition, two different symbols are allowed to appear subtracting if they are not adjacent.
Taking into account these Roman numeral rules You will write any number correctly, but if you have any doubts, you can use our converter to check that you have done it correctly.
Roman numeral exercises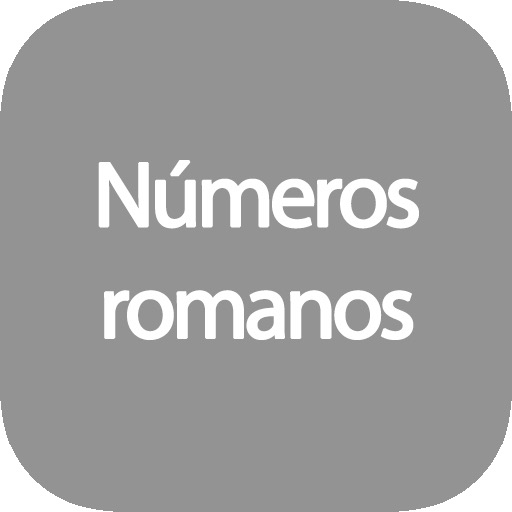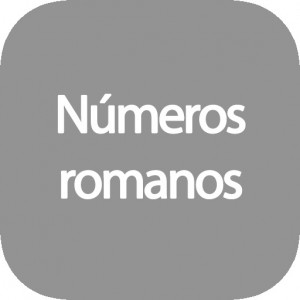 To better understand how to put it in Roman numerals In this section we are going to show you some exercises solved with different figures.
2015 in Roman numerals: MMXV
99 in Roman numerals: XCIX
49 in Roman numerals: XLIX
500 in Roman numerals: D
4000 in Roman numerals:

IV

19 in Roman numerals: XIX
Roman numerals 2016: MMXVI
29: XXIX
39: XXXIX
1998: MCMXCVIII
If you have doubts about how to write a Roman numeral, leave us a comment and we will help you as soon as possible.
Roman numeral translator in Excel
If you have Excel installed on your computer, you can create your own Roman numeral converterIn other words, the program will transform a number in decimal format (our system) to Roman, but the reverse change cannot be made.
If this solution works for you and you want to convert an amount to Roman numerals. In a new spreadsheet, open a new spreadsheet and type in an empty cell the following formula:
=ROMAN(500)
With the above example, you will pass the number 500 in Roman. If you want to try any other amount, just change that number or point to a cell where you have written the number in decimal format.
For example, if we want to know how much is 2015 in romanusing this method Excel will return MMXV. Easy, isn't it?
The only limitation of using Excel as a Roman numeral translator is that it only accepts amounts up to 3,999.
How the Roman numeral translator works
Our Roman numeral converter has been designed to be able to convert from Roman to decimal and vice versa numbers up to 3,999.
Just type the amount in the appropriate cell, click on the convert button and you will automatically get the amount you want to convert, translated in the other number system.
If you think that any result is not well calculated by our tool, let us know so we can correct it as soon as possible, although in our tests we have never found any errors and we have never found any problems. all Roman numeral rules are followed for conversion.
Roman numerals from 1 to 1.000.000
If you need to work with Roman numerals, it is essential that you know the value of the main symbols used to express numbers in the Roman numeral system.
In the following conversion table you will find the Roman numerals and its translation to decimal number so that you know which is its equivalent in our numerical system:
| Roman numeral | Decimal number |
| --- | --- |
| Not defined | 0 |
| I | 1 |
| II | 2 |
| III | 3 |
| IV | 4 |
| V | 5 |
| VI | 6 |
| VII | 7 |
| VIII | 8 |
| IX | 9 |
| X | 10 |
| XI | 11 |
| XII | 12 |
| XIII | 13 |
| XIV | 14 |
| XV | 15 |
| XVI | 16 |
| XVII | 17 |
| XVIII | 18 |
| XIX | 19 |
| XX | 20 |
| XXX | 30 |
| XL | 40 |
| L | 50 |
| LX | 60 |
| LXX | 70 |
| LXXX | 80 |
| XC | 90 |
| C | 100 |
| CC | 200 |
| CCC | 300 |
| CD | 400 |
| D | 500 |
| DC | 600 |
| DCC | 700 |
| DCCC | 800 |
| CM | 900 |
| M | 1000 |
| V | 5000 |
| X | 10000 |
| L | 50000 |
| C | 100000 |
| D | 500000 |
| M | 1000000 |
Note that for numbers greater than 4,000, a horizontal bar is placed above it of the Roman numeral, thus indicating that we are multiplying by 1,000.
Ingeniero de Telecomunicaciones dedicado al mundo de Internet. En esta web te ayudo a hacer cálculos y conversiones sencillas que con el paso de los años se nos ha olvidado cómo se hace. Si tienes dudas, déjame un comentario y te ayudaré. Si quieres mejorar tu proyecto online o necesitas asesoramiento, write me a message.