Do you need to go from psi to bar or vice versa? Use our psi to bar converter and get the result immediately and without operations. Just select the type of conversion you want to do, enter the quantity and click on the calculate button to obtain the equivalence.
If you want to know more about psi, bar and the conversion from one to the other, read on and we will explain everything with formulas, examples and more.
Qué es un PSI
PSI es una unidad de presión que responde a las siglas de Pounds per square inch o lo que es lo mismo, Libras por pulgada cuadrada.
Se trata de una de las unidades de presión más utilizadas en el mundo y aunque en el caso concreto de España parece que el bar es más común, todos los manómetros suelen venir etiquetados con ambas unidades para poder dar presión en PSI o bar según queramos.
Qué es un bar
De la misma forma, cuando hablamos de bar nos referimos a otra unidad de medir la presión. En este caso, es equivalente a 100.000 Pascal a 1 atmósfera.
Como hemos comentado en el apartado anterior, el bar es una unidad muy extendida en España aunque se utiliza mundialmente. Si alguna vez has hinchado una rueda, seguro que la has utilizado sin darte cuenta para ajustar la presión de inflado correctamente a los parámetros del fabricante.
How many psi is a bar?
First of all, we need to know how many psi is one bar:
1 bar = 14,5038 psi
With this information, we can from bar to psi by means of a simple mathematical formula that we will see in the next point.
How to go from bar to psi
If you want to convert from bar to psi manually, the mathematical formula you should use is as follows:
psi = bar x 14,5038
For example, if you want to calculate 60 bar to psi, you would do it in the following way:
60 bar x 14,5038 = 870,23 psi
As you can see, the conversion is very simple and with a simple calculator we can do it in a few seconds.
How many bar is a psi?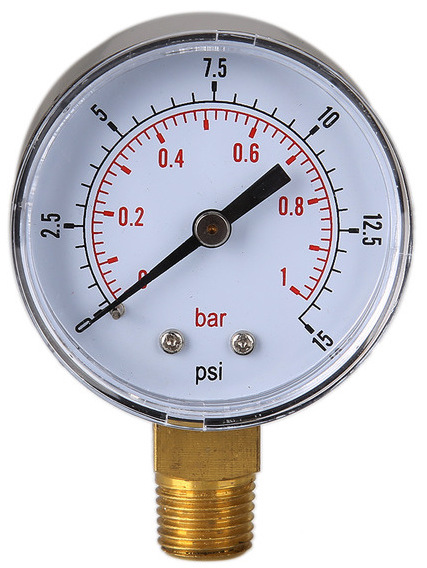 As you may already know, an bar is a unit of pressure y en España es bastante frecuente que la nombren como "kilos". ¿Quién no ha estado en un taller y ha escuchado que la rueda tiene 2 kilos de presión? En realidad se está refiriendo a bar, que es una unidad prácticamente equivalente al kgf/cm2
We already know the equivalence of 1 bar in psi, but,how many bar is 1 psi? Here is the answer to your question:
1 psi = 0,0689476 bar
We will use this equality to convert from psi to bar as we will see in the next section.
How to convert from psi to bar
To switch from pressure units psi a bar, we have to apply the following multiplication:
bar = psi x 0,0689476
For example, if we want to convert 120 psi to bar, we substitute in the previous formula and we are left with the following:
120 psi x 0,0689476 = 8,2737 bar
We can also dividir entre 14,5038because the result we will obtain is the same:
120 psi / 14,5038 = 8,2737 bar
Either option is valid, so you can use the one that is easiest for you to remember.
How to convert bar to psi and vice versa in Excel
If you want to make the bar to psi conversion in Excel, simply open a new spreadsheet and type the following function in an empty cell:
=bar*14.5038
To be clear, if we want to convert 50 bar to psi, the function in Excel would look like this:
=50*14,5038
After pressing the Enter key on your keyboard, the result will automatically appear on the screen.
If what we want is use Excel to convert from psi to bar, the function to be used will be the following:
=psi/14.5038
In the case of psi to bar conversion, we will use division instead of multiplication. The remainder works exactly the same as in the previous case.
Psi to bar table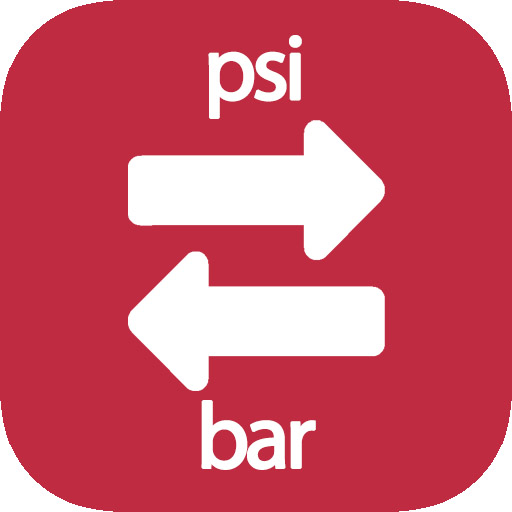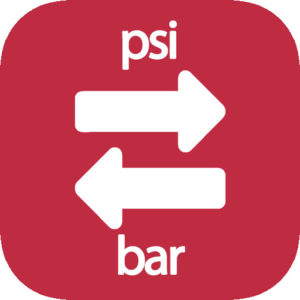 To familiarize yourself a little more with the equivalence of these two units of pressure, we leave you with one psi to bar table to find out what common and usual figures are equivalent to.
For other quantities that are not listed in this table, you can always use our online converter or leave us a comment and we will be happy to help you.
| psi | bar |
| --- | --- |
| 1 | 0,06894744825494 |
| 2 | 0,13789489650988 |
| 3 | 0,20684234476482 |
| 4 | 0,27578979301976 |
| 5 | 0,3447372412747 |
| 6 | 0,41368468952964 |
| 7 | 0,48263213778458 |
| 8 | 0,55157958603952 |
| 9 | 0,62052703429446 |
| 10 | 0,6894744825494 |
| 20 | 1,3789489650988 |
| 30 | 2,0684234476482 |
| 40 | 2,7578979301976 |
| 50 | 3,447372412747 |
| 60 | 4,1368468952964 |
| 70 | 4,8263213778458 |
| 80 | 5,5157958603952 |
| 90 | 6,2052703429446 |
| 100 | 6,894744825494 |
¿Es necesario convertir PSI a bar y viceversa?
Aunque la conversión entre estas dos unidades de presión es muy útil e imprescindible en algunos casos, para la mayoría de la gente no será necesario ya que el caso más habitual en el que se trabaja con estas unidades es en el inflado de neumáticos de coches, bicicletas, etc.
Aunque la presión que indique el fabricante en la rueda venga expresada en PSI o bar (habitualmente lo hace de las dos maneras), el manómetro o bomba que utilices para el inflado vendrá etiquetado con las dos unidades por lo que podrás trabajar indistintamente con cualquiera de las dos sin necesidad de hacer la conversión.
Ingeniero de Telecomunicaciones dedicado al mundo de Internet. En esta web te ayudo a hacer cálculos y conversiones sencillas que con el paso de los años se nos ha olvidado cómo se hace. Si tienes dudas, déjame un comentario y te ayudaré. Si quieres mejorar tu proyecto online o necesitas asesoramiento, write me a message.