PayPal is a widely used online payment method, but it is also a method of payment has commissionsThe most important things to keep in mind to avoid surprises when sending or receiving money.
With the PayPal commission calculator in Spain just enter the total amount of money you want to receive or send and click the calculate button to find out the final amount of euros.
PayPal Fee Calculator, how it works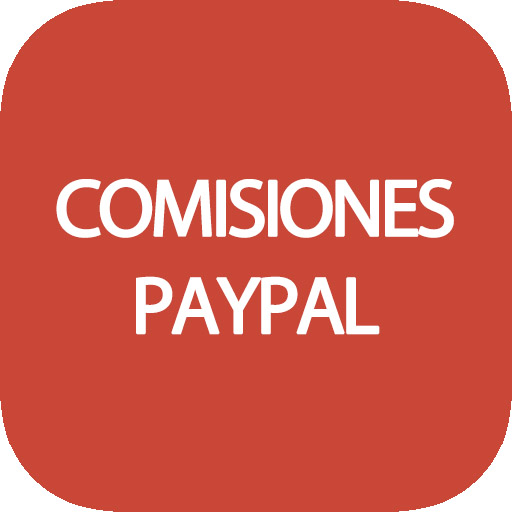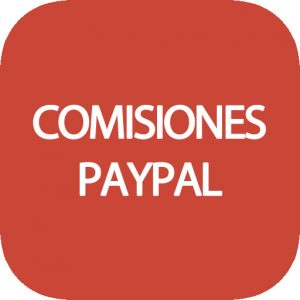 We have developed the PayPal commission calculator taking into account the rates for users in Spain using Euros as payment currency.
This configuration involves a 3.4% commission and a fixed fee of 0.35 in each operation but if you are going to make payments to other countries, we also give you the possibility to change these parameters for the ones you want.
Therefore, we have two types of amounts:
Net amountis the amount of money that we want to receive or that the recipient receives, without taking into account the commissions charged by PayPal for using its service.
Gross amountis the amount of money that we will have to send or they will have to send us and from which PayPal fees will have to be deducted.
En definitiva: Importe neto = Importe bruto - comisiones
Here we explain what are the fees charged by PayPal for sending or receiving money and how you can easily avoid them by changing the payment method.
PayPal fees for purchases
Buying through Paypal is completely free for the user, i.e. there is no commission of any kind. It will be the seller who will be charged with the commission of the sale made.
There is only one case in which we will have to run with expenses and it is if our currency does not match the seller's currency.. This currency conversion will have a cost that you can manage through PayPal or through your bank, so you will have to evaluate with which of the two is more profitable for you to make the currency exchange.
PayPal fees for sending money
To send money through PayPal without commission we have to pay with our account balance or using our bank account as a payment method.
If we pay using our credit or debit card within the European Union, there will be an additional charge of 3.4% commission of the total plus a fixed fee of 0.35. These fees may be paid by the sender or the receiver.
If we pay outside the European Union the commission varies:
If we use our PayPal balance or our bank accountfrom 0.3% to 1% depending on the country to which the money is being sent
If we use the credit or debit card: 7,4% + 0,35€
Receive money through PayPal without commission
If we have to receive money through PayPal without being charged a commission, it is essential that the payment is made to us. using PayPal balance or with your bank account.
If we are paid using a credit card, the person who sends us the money or we will have to pay the commissions indicated in the previous point.
PayPal fees for selling
If you are a professional or an individual selling on the Internet, you will also have to pay a fee when you receive a payment. This is important to keep in mind because if you sell a product for 10€, you will have to deduct the corresponding commissions.
In this case we once again have a commission of 3.4% + 0.35€. although there is the possibility of reducing the commission if you have a large volume of sales and you subscribe to the Paypal seller rate. Below you can see how the fees are for selling if you meet this requirement:
| Monthly sales | From 0€ to 2.500€. | From 2.500,01€ to 10.000€. | From 10.000,01€ to 50.000€. | From 50.000,01€ to 100.000€. | More than 100.000,01€. |
| --- | --- | --- | --- | --- | --- |
| Transaction fee | 3,4 % + 0,35 € | 2,9 % + 0,35 € | 2,7 % + 0,35 € | 2,4 % + 0,35 € | 1,9 % + 0,35 € |
| Integral gateway (Fixed payment of 15€ per month) | 2,9 % + 0,35 € | 2,4 % + 0,35 € | 2,2 % + 0,35 € | 1,9 % + 0,35 € | |
| Non-profit organization | | | 1,9 % + 0,35 € | | |
| Micropayments | | | 5 % + 0,05 € | | |
Does PayPal charge a fee for withdrawing money by wire transfer?
Our Paypal calculator does not calculate the amount of the fee charged by PayPal for withdrawing funds from your account because is a completely free action.
We hope that with our Paypal calculator You have been able to know with certainty the commissions that this service will charge you for sending or receiving money in Euros. This is something that many users are unaware of and then they are surprised when they see that the money they have received
Ingeniero de Telecomunicaciones dedicado al mundo de Internet. En esta web te ayudo a hacer cálculos y conversiones sencillas que con el paso de los años se nos ha olvidado cómo se hace. Si tienes dudas, déjame un comentario y te ayudaré. Si quieres mejorar tu proyecto online o necesitas asesoramiento, write me a message.