If you have any doubts when choosing the men's trouser size We will provide you with all the information you need so that you can easily find out the answers to your questions.
We have also developed a tool that calculates the equivalence between men's trouser sizesThe sizing system, either in centimeters, the Spanish sizing system or the international sizing system that uses letters instead of numbers.
How to choose the right pant size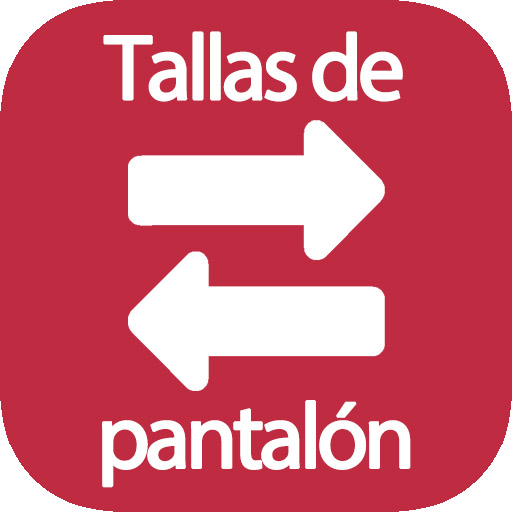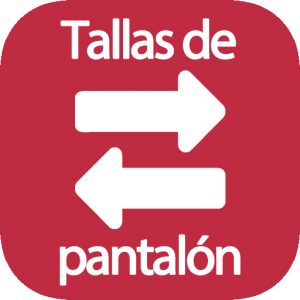 When buying men's pants, the simplest way to calculate the size you need is to measuring your waist circumference. To do this, just use a tape measure and place it on the thinnest part of your waist, making sure it is well adjusted so as not to make erroneous readings.
When you have measured your waist circumference, enter the measurement in centimeters in our tool and you will get the pant size you need.
One thing to keep in mind is that the sizing chart we have used is universal but then each manufacturer uses its own sizing system, something that may slightly vary the data we provide here. For these cases in which you are in doubt about your trouser size, it is best to buy clothes in places where you know you can return them at no cost to you.
For example, in the men's fashion section of Amazon you will find clothes on sale and the best brands that you can try at home and if it is not your size or you do not like how it fits, you can return it without any problem and without paying absolutely nothing.
How to know the size of a pant
Logically, the most effective method for to know the size of a pant is to look at the label. However, this is not always possible because over time, the label may become illegible or even break, so we will never know what was on it again.
In these cases, the most accurate method for calculating the size of a pair of men's pants is as follows take a tape measure and measure your waist circumference.
Once you know how much your waist circumference is in centimeters, you can go to the tool above these lines to calculate the equivalence in trouser sizes of man.
Men's trouser size equivalency chart
Below you will find a table in which we have compiled the different equivalences between men's trouser sizesThe size of your waist, so that you have a more global vision of the size that would correspond to you in Spain, in the international system or if you have measured your waist and you have the contour in centimeters.
| International size  | Spain | Jeans size  | Waist (cm) |
| --- | --- | --- | --- |
| XXS | 36 | 28 | 86.5 - 89 |
| XS | 38 | 29 | 89 - 91.5 |
| S | 40 | 30 | 91.5 - 96 |
| M | 42 | 31 - 32 | 96.5 - 99 |
| L | 44 | 33 - 34 | 99 - 104.5 |
| XL | 46 | 46 | 105 - 110 |
| XXL | 48 | 48 | 110 - 115 |
| 3XL | 50 | 50 | 115 - 120 |
| 4XL | 52 | 52 | 120 - 125 |
If you have any kind of doubt or problem to know the size of a pant, leave us a comment and we will try to help you.
Ingeniero de Telecomunicaciones dedicado al mundo de Internet. En esta web te ayudo a hacer cálculos y conversiones sencillas que con el paso de los años se nos ha olvidado cómo se hace. Si tienes dudas, déjame un comentario y te ayudaré. Si quieres mejorar tu proyecto online o necesitas asesoramiento, write me a message.