Are you in love with someone and want to know if you are compatible? Our love calculator will solve this question by simply entering your name and the name of the other person you like.
When you have typed the names, click on the calculate compatibility and you will automatically know if the other person is your better half or not.
How does the online love calculator work?
Our compatibility calculator uses a numerical method which depends on the name of each of the persons involved in the couple.
Is the result reliable? Yes, the love calculator is reliable although this does not imply that the result obtained will be true or not. People are complicated and assessing the compatibility of two people based on their names is very complex.
If you are in love with a person, the best thing to do is to try to show it day after day and prevent the relationship from cooling down. The chances of success in love depend on oneself more than the name our parents gave us at birth.
If you have come this far trying to calculate the compatibility with another person, maybe it is a good time to buy him/her a special gift.
Name compatibility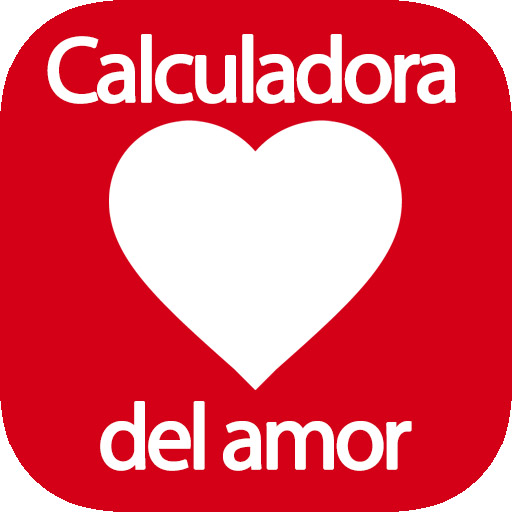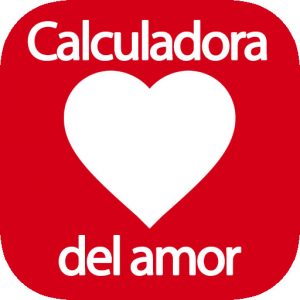 There have always been LOVE TESTS that calculate the success of a couple based on the compatibility of their names.
The percentage of success in love obtained as a consequence of the compatibility of your names is something that is based on the ancestral principles of numerology, so it is very important that you write without mistakes the name of both people or the result may be totally different.
As we have said before, this is a fun test but its result should not be taken as a true test of how well or badly you will do in love with the other person. If there is chemistry between you, love will happen or not, regardless of what our calculator tells you.
How to flirt
If you are not good at looking for a partner and you would like to learn how to flirt, there are many books that teach you how it is done.
If you want a series of tips and tips for flirtingHere are a few that will be very useful:
Be honestWhen meeting a new person you have to be as sincere as possible. Do not try to appear what you are not because sooner or later the cake will be discovered and then they will lose confidence in you.
Take care of your appearance o Presentation photo is important: it is well known that appearances can be deceiving, but it is also true that first impressions help a lot to make a decision, so if you are going to meet a person, try to be neat and well-dressed.
Don't be a boreOn first dates, it is important to be aware of the other person's reactions when we talk. This will give us clues as to whether they are interested in what we are telling them or whether they are bored by what we are saying.
With those three tips and a little skill, you'll be able to get through your first encounter and hopefully, your second will be waiting for you in a few days.
Dating applications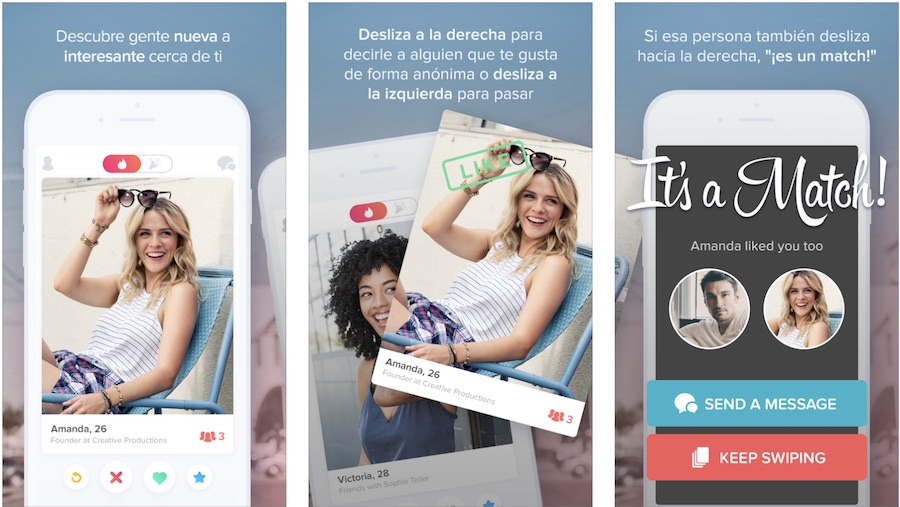 If you want to flirt using your cell phone or tablet, there are applications for iOS or Android that allow you to find your ideal partner in a matter of seconds, which saves you a great deal of what we have seen in the previous point.
In most of the dating apps You just have to download the application, fill in your user profile, upload pictures and with that you will have access to its database to find your ideal partner.
Below you will find some of the most important most popular dating apps. Remember that to download them you only have to access the App Store or Google Play from your mobile or tablet and search for it:
Tinderis an app with more registered users thanks to the ease of use it offers. The application offers you pictures of other people and you decide if you like them or not. If you like a person and you vote them positive and they do the same with you, you can start a private chat to get to know each other better.
HappnThis dating app uses your location to show you people you have crossed paths with on the street. If you both like each other, you can talk privately.
Badoo: this social network for flirting has been working for many years and for several years it has also had its own app for mobile devices. Thanks to its search engine you can find your ideal partner among more than 200 million profiles.
AdoptauntioIn this dating app, women are the ones who decide who they want to meet. Men register and they are the ones who can filter them by specific interests offered by the app itself.
Do you know any other application for flirting?
Ingeniero de Telecomunicaciones dedicado al mundo de Internet. En esta web te ayudo a hacer cálculos y conversiones sencillas que con el paso de los años se nos ha olvidado cómo se hace. Si tienes dudas, déjame un comentario y te ayudaré. Si quieres mejorar tu proyecto online o necesitas asesoramiento, write me a message.