The HSV color model works with hue, saturation and brightness. If you need convert from HSV format to RGB or hexadecimal format or vice versa, our tools will help you.
If you prefer, we also have for you the reverse converter that will allow you to convert from RGB or hexadecimal to HSV, which you will find below.
HSV to RGB converter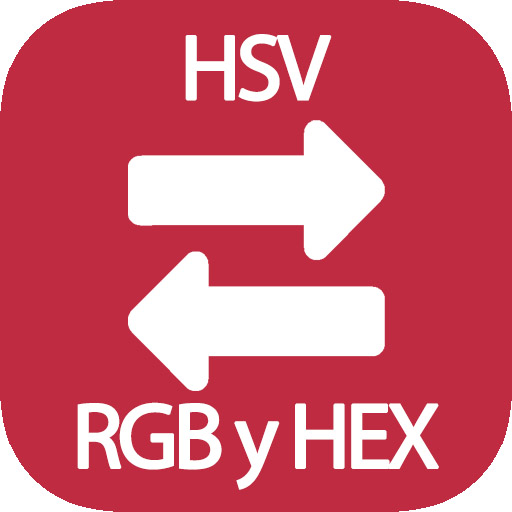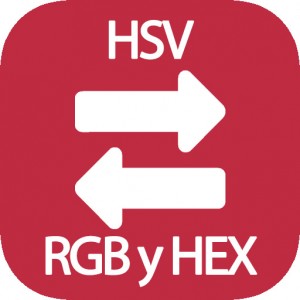 Here is the first converter that will allow you to switch from HSV to RGB. You only have to enter the value of the three parameters and press the Convert button to obtain the equivalence of the color in RGB or HEX.
RGB to HSV converter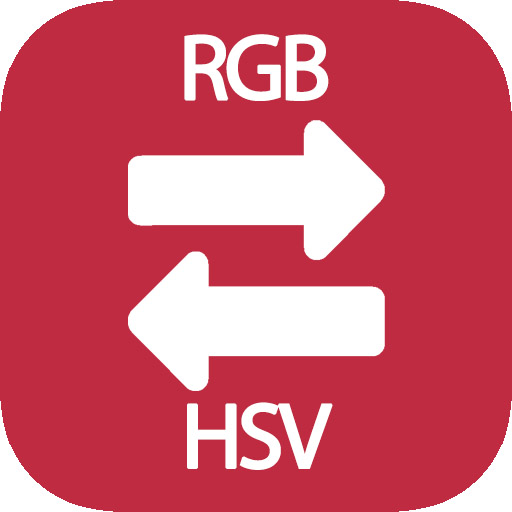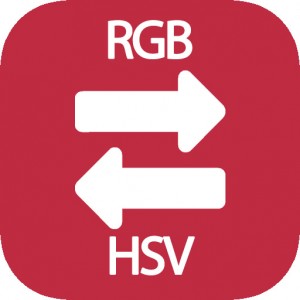 Do you need to convert a color from hexadecimal format or RGB to HSV? No problem. Thanks to our online converter you can do it without installing any photo or video editing software.
You simply enter the hexadecimal code of the color or if you prefer, enter the RGB values corresponding to the colors red, green and blue. When you have one of the two possibilities, press the Convert button and you will get the equivalence of the color entered in HSV.
HSV color model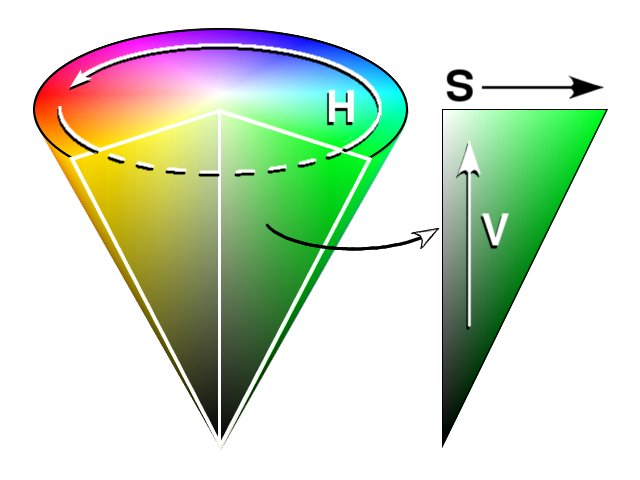 The HSV model uses a cylindrical coordinate system to select the different shades. From here, we have the following parameters:
HueThe circumference is the value of the angle corresponding to each color. The circumference has 360 degrees and the primary colors are present in it. For example, the red color corresponds to 0º, the green to 120º and if we want the blue we have to place ourselves at 240º.
Saturation: This is the distance to the brightness axis and offers different saturation values ranging from the actual color selected to white.
ValueThe height on the black-white axis, its value being specified in the range 0-100. 0 corresponds to the black value and 100 to white or the color with the selected saturation level.
Remember that HSV is not the same thing as the HSL color model.
HSV, hexadecimal and RGB color charts
Below you have a table showing the most common colors and represents them in the color models we have already mentioned, i.e. RGB, hexadecimal and HSV.
Color
Color

name

Hex
(R,G,B)
(H,S,V)
Black
#000000
(0,0,0)
(0°,0%,0%)
White
#FFFFFFFF
(255,255,255)
(0°,0%,100%)
Red
#FF0000
(255,0,0)
(0°,100%,100%)
Phosphor green
#00FF00
(0,255,0)
(120°,100%,100%)
Blue
#0000FF
(0,0,255)
(240°,100%,100%)
Yellow
#FFFF00
(255,255,0)
(60°,100%,100%)
Cyan
#00FFFF
(0,255,255)
(180°,100%,100%)
Rosa
#FF00FF
(255,0,255)
(300°,100%,100%)
Silver
#C0C0C0
(192,192,192)
(0°,0%,75%)
Gray
#808080
(128,128,128)
(0°,0%,50%)
Garnet
#800000
(128,0,0)
(0°,100%,50%)
Olive green
#808000
(128,128,0)
(60°,100%,50%)
Green
#008000
(0,128,0)
(120°,100%,50%)
Purple
#800080
(128,0,128)
(300°,100%,50%)
Turquoise
#008080
(0,128,128)
(180°,100%,50%)
Dark blue
#000080
(0,0,128)
(240°,100%,50%)
If you have any doubts about how to work with the color model HSVLeave us a comment and we will help you.
Ingeniero de Telecomunicaciones dedicado al mundo de Internet. En esta web te ayudo a hacer cálculos y conversiones sencillas que con el paso de los años se nos ha olvidado cómo se hace. Si tienes dudas, déjame un comentario y te ayudaré. Si quieres mejorar tu proyecto online o necesitas asesoramiento, write me a message.