The HSL color model defines parameters such as color hue, saturation and lightness. Below you will find a couple of tools for convert from HSL to RGB and hexadecimal.
Of course, we also have the RGB to HSL converter so that you can perform the inverse transformation, which you will find below.
HSL to RGB converter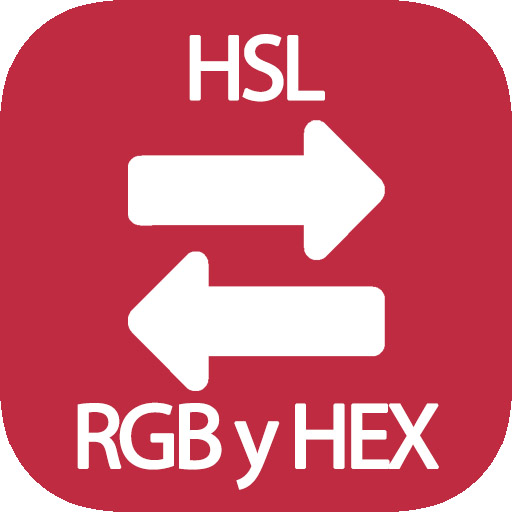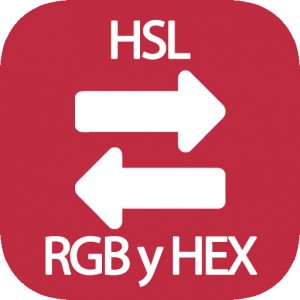 Online HSL to RGB and hexadecimal converterThis is a useful tool that will allow you to work with these three color models so widely used by different photo and video editing programs.
RGB to HSL converter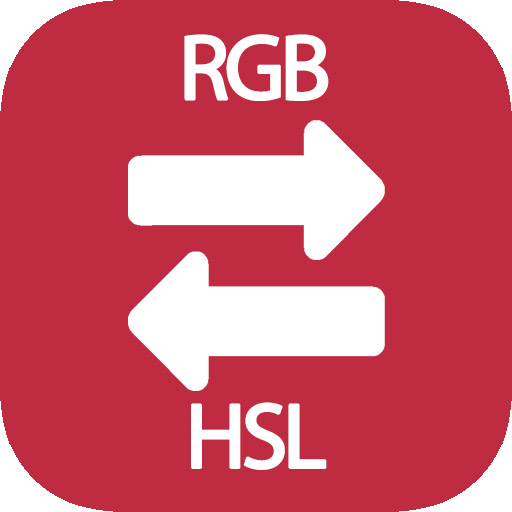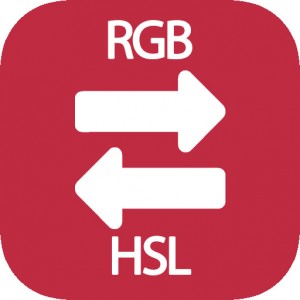 Convert from RGB to HSL without installing any software is possible thanks to our online tool that will allow you to obtain the equivalence between these two color models.
To use the RGB to HSL converter just enter the red, green and blue color levels. Then press the convert button to get the equivalent color code and a preview of the chosen shade.
Model HSL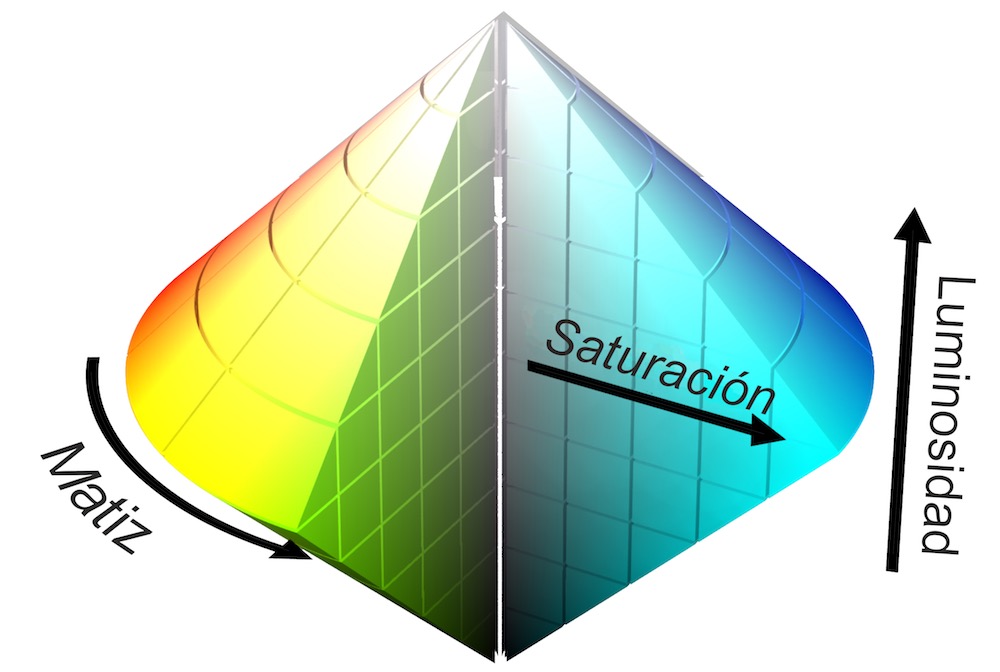 The HSL model stands for Hue, Saturation, Lightness, and Lightness. or, if we prefer in Spanish, matization, saturation, luminosity.
These three parameters are the ones taken into account to achieve a color in the HSL model and as you can see in the image above these lines, saturation increases from the center outward and the luminosity from the bottom to the top of the double cone.
While hue is measured in degrees ranging from 0° to 359°, saturation and lightness are expressed as a percentage from 0 to 100, such that:
The higher the percentage of brightness, the closer we are to light colors. and white. Otherwise, i.e., as we approach 0%, the colors tend to darken to black.
The higher the percentage of saturation, the more vivid the color.. As the percentage decreases, it will lose strength until it reaches gray.
What we have just told you is represented in the following figure:

As we have said:
The saturation value ranges from fully saturated (100%) to gray (0%).
The brightness also ranges from black to white, through the chosen shade.
HSL, hexadecimal and RGB color charts
In the following table you will find the equivalence of the most basic colors in the color models we have already mentioned, i.e. HSL, hexadecimal and RGB.
Color
Color

name

(H,S,L)
Hex
(R,G,B)
Black
(0°,0%,0%)
#000000
(0,0,0)
White
(0°,0%,100%)
#FFFFFFFF
(255,255,255)
Red
(0°,100%,50%)
#FF0000
(255,0,0)
Lima
(120°,100%,50%)
#00FF00
(0,255,0)
Blue
(240°,100%,50%)
#0000FF
(0,0,255)
Yellow
(60°,100%,50%)
#FFFF00
(255,255,0)
Cyan
(180°,100%,50%)
#00FFFF
(0,255,255)
Rosa
(300°,100%,50%)
#FF00FF
(255,0,255)
Silver
(0°,0%,75%)
#C0C0C0
(192,192,192)
Gray
(0°,0%,50%)
#808080
(128,128,128)
Garnet
(0°,100%,25%)
#800000
(128,0,0)
Oliva
(60°,100%,25%)
#808000
(128,128,0)
Green
(120°,100%,25%)
#008000
(0,128,0)
Purple
(300°,100%,25%)
#800080
(128,0,128)
Turquoise
(180°,100%,25%)
#008080
(0,128,128)
Dark blue
(240°,100%,25%)
#000080
(0,0,128)
Ingeniero de Telecomunicaciones dedicado al mundo de Internet. En esta web te ayudo a hacer cálculos y conversiones sencillas que con el paso de los años se nos ha olvidado cómo se hace. Si tienes dudas, déjame un comentario y te ayudaré. Si quieres mejorar tu proyecto online o necesitas asesoramiento, write me a message.