Choosing footwear for babies and children is a headache. They are in an advanced growth phase and change their size every few months, so it is important to make sure that they are wearing the right shoe for their foot size.
Here you will find all the information for choosing the right shoe for your children and a tool to obtain the equivalence of sizes between different countries so you don't have any doubts.
How to choose the right footwear for babies?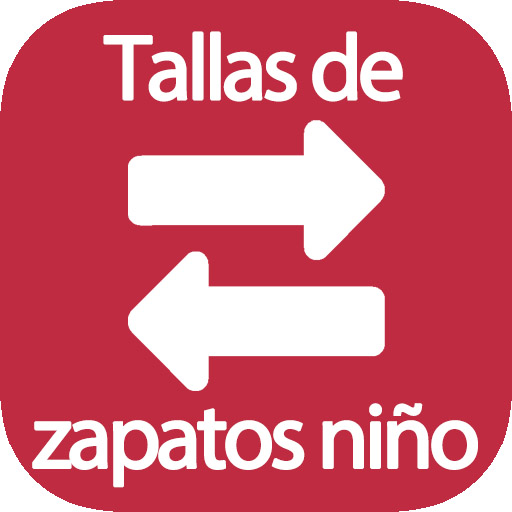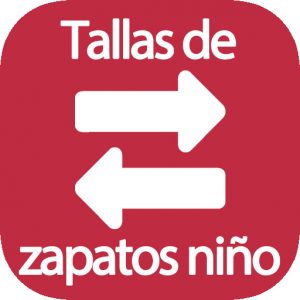 When they are babies change shoes every four to five months It is therefore very important that the shoe fits correctly during the first two years of use.
To do this you must ensure that there is space between the shoe and the foot. Booties are the most recommended The soft sole of these shoes helps the baby's feet to move.
Until your child reaches 36 months of age, will vary its foot number from 12 to 24.This is a very big leap that will undoubtedly make you buy a few pairs of shoes every few years.
If you want to save money when it comes to buy shoes for your babyin the link we have left you you will find great prices and other accessories to make your child happy.
When they are already children
From 36 months to five years of age, the child's feet will grow by about two to three numbers per year. From the age of 5 they will grow from one to two numbers per year.
Again, it is necessary to make sure that the shoe fits correctly They sometimes do not realize that they have outgrown their shoes. Their foot is still flexible and shrinks easily so they do not feel discomfort or pain but if the shoe is too small, we can cause injuries or deformities in the toes.
To find out if the shoe fits your child, you must be able to insert your toe between the heel and the shoe.This way, we ensure that there is some freedom and a margin up to the tip.
Equivalent shoe sizes for children
We have made a table showing shoe size equivalences for children's shoes in different territories and in centimeters, so you can print it and use it when you do not have access to our online tool.
It is important to remember that some shoe manufacturers follow their own sizing that differ slightly from what you will see in this table. Just keep this in mind when you go shopping for shoes for your children.
| Centimeters | Spain | United Kingdom | USA |
| --- | --- | --- | --- |
| 9.7 | 16 | 0.5 | 1 |
| 10.4 | 17 | 1.5 | 2 |
| 11 | 18 | 2 | 2.5 |
| 11.7 | 19 | 3 | 3.5 |
| 12.4 | 20 | 3.5 | 4.5 |
| 13 | 21 | 4.5 | 5 |
| 13.7 | 22 | 5.5 | 6 |
| 14.4 | 23 | 6 | 6.5 |
| 15 | 24 | 7 | 7.5 |
| 15.7 | 25 | 7.5 | 8 |
| 16.4 | 26 | 8.5 | 9.5 |
| 17 | 27 | 9 | 10.5 |
| 17.7 | 28 | 10 | 11 |
| 18.4 | 29 | 11 | 12 |
| 19 | 30 | 11.5 | 12.5 |
| 19.7 | 31 | 12.5 | 13 |
| 20.4 | 32 | 13 | 1.5 |
| 21 | 33 | 1 | 2 |
| 21.7 | 34 | 2 | 3 |
| 22.4 | 35 | 2.5 | 3.5 |
| 23 | 36 | 3.5 | 4.5 |
| 23.7 | 37 | 4 | 5 |
| 24.4 | 38 | 5 | 6 |
| 25 | 39 | 6 | 7 |
| 25.7 | 40 | 6.5 | 8 |
| 26.4 | 41 | 7 | |