Want to know what fighting power your Pokemon will have after evolving? With our Pokemon GO calculator you will be able to know the PC (or CP if you play in English) of your pokemon after evolving it to improve its capabilities.
Simply find your Pokemon in the list in the calculator, enter its current combat power and after pressing the Evolve button, you will know the name of the new creature and the new PC based on its multiplier.
What is combat power in a Pokemon?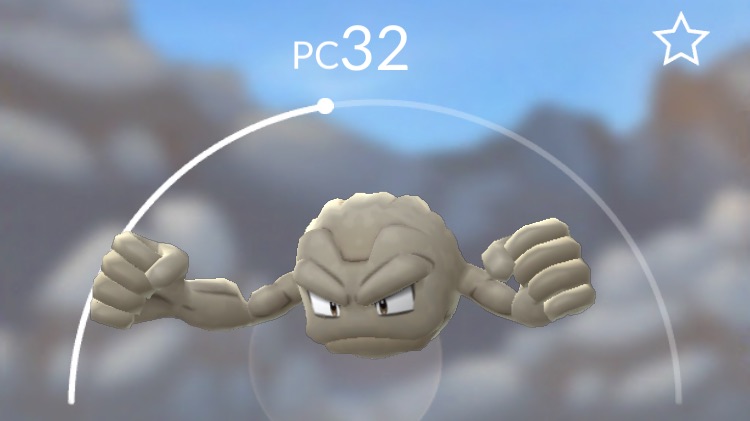 When you start playing Pokémon Go you will notice that. the same creature can have different CP levelsso which one should you train? According to some fans of the game, it doesn't really matter since all Pokémon have a maximum combat power level that they cannot exceed.
Therefore, you can catch a Pokémon with a low combat level and evolve it. As you improve it, the game will show you how close that Pokémon is to reaching its maximum HP through the upper arc that surrounds it.
As you can already guess, the evolutions in Pokémon Go are a very important key factor since our success in conquering gyms in the game depends on it.
What is the Pokémon Go battle power calculator for?
The Pokémon Go calculator (also known as Pokémon Go calculator) will be very useful for you to know which of your Pokémon to evolve. Keep in mind that there are multiple versions of the same creature so from this tool, you may realize that a seemingly weaker Pokémon can transform into an evolved one that is much stronger than another.
Note that there may be Pokémon that are not in our calculator yet. That's because we haven't captured them and we don't have data on their multiplier after evolving them. If you see any missing Pokémon, please leave us a comment indicating the name of the Pokémon, its CP before evolving it and the new combat power after improving it.
For calculating evolution in Pokémon Go we use a database created by the users so there is Pokémon species that already have very reliable multiplier data. Others will be improved as the days go by.
And if in addition to playing Pokémon Go you also want to. stuffed animals, figurines or game accessories, do not hesitate to buy them at the best price. Everyone wants a toy or stuffed animal of their favorite Pokémon.
How to know where the best Pokémon are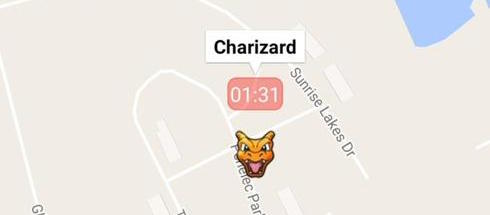 Although it seems that the Pokémon come out randomly, the game leaves nothing to chance. Everything is statistically programmed in advance in such a way that we can even get to knowing where the pokémon are placed to capture them.
If you want to know the Pokémon around youtool, you only have to use the Poke Radar. Its operation is very simple so that when you access it, it geolocates you on the map and shows you the different types of Pokémon around you, although if you prefer, you can vary the area or even filter by the type of Pokémon you want to capture.
If you have a smartphone running Android, you can also install the APK of PokéMesh which is an application that also allows you to geolocates the Pokémon on a map.
No doubt about it, Poke Radar and PokéMesh are very useful applications that you can use together with our Pokémon Go calculator to know the PC evolution points of those you have already captured and intend to improve.
How far are the Pokémon from your position?
If you have used Poke Radar or PokéMesh to find out where a Pokémon is and you already know its exact position, you can use our distance calculator for to know the kilometers that separate you from him. Just type your current position, the Pokémon's position and you will automatically know the kilometers to reach it as well as the route to follow.
Pokémon Go cheats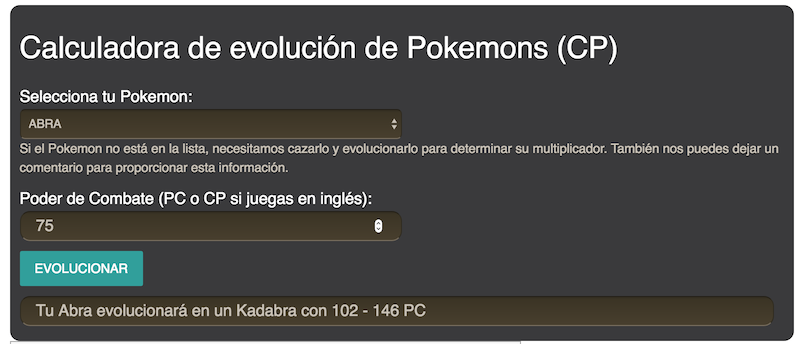 There are cheats for Pokémon Go that falsify the data collected by the game servers and in this way, make you believe that you are in the position of a creature when in fact you are not.
There are many Pokémon Go hacks that have come to light and although they work, we do not recommend you to use them as Niantic may end up banning your account and the truth, after the hours you have put into the game, it would be a shame to lose your player account.
Use the Pokémon Go calculator to find out the evolution points. is completely legal and does not entail any danger since you do not alter the functioning of the game at any time. It is simply an aid to know which Pokémon to evolve based on their PCs.
How to locate a Pokémon that appears on radar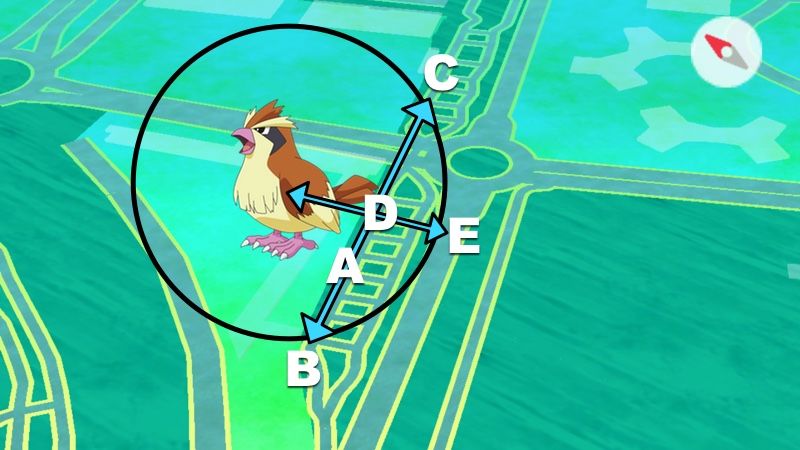 In one of the latest updates to Pokémon Go, a new feature has been added, which consists of a radar on which new Pokémon appear if we are within 200 meters of their position, although their location is not specified. How do we find them then?
For this purpose, there is a rudimentary trick but it's working to Pokémon Go players. To put us in situation, the field covered by the radar is a circle and the Pokémon is located right in its center, a point that we do not know.
What we have to do is that once the Pokémon Go radar shows us one in range, we walk to the front until it disappears from the radar. At that point we will be at point B in the image.
We note the position of point B, turn around and go back the way we came. The Pokémon will be back on the radar pBut we have to keep walking until it disappears again, at which point we will find ourselves at point C.
Now that we know the point C and point B, we have to try to to reach the midpoint of both (point D). When you are on it, turn 90º and start walking perpendicular with respect to the segment BC. By doing this two things can happen:
If you walk in the wrong direction, the Pokémon will disappear from the radar. In this case, you just have to turn around and walk the same way but in the opposite direction until you reach it and capture it.
You walk in the right direction, which will allow you to get the Pokémon on the radar.
Once you have it captured, you will be able to use our Pokémon calculator to see how their CPs or combat points will evolve.
List of Pokémon and their characteristics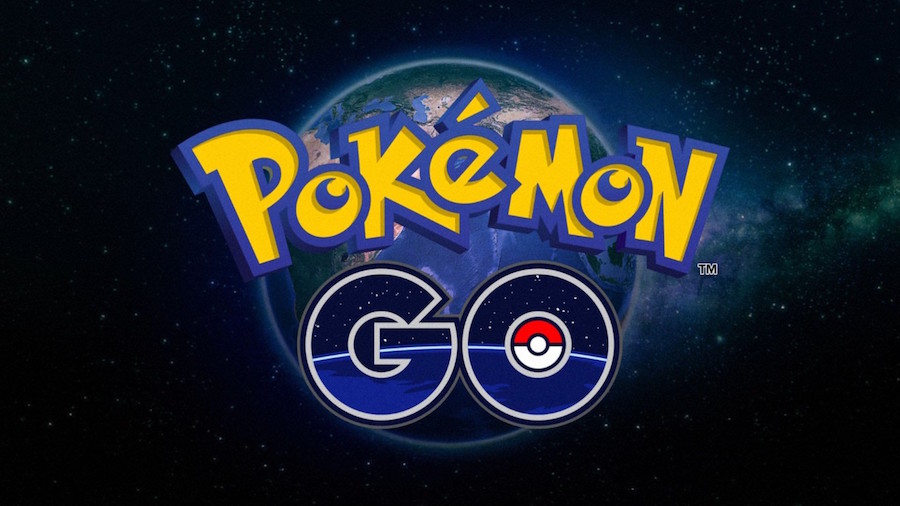 Below you will find a list of the 151 Pokémon from Pokémon Go and its main attributes. Note that the values shown refer to the maximum level of that Pokémon and a level 40 trainer.
Among the most important data that appear in the table, you can see the following Maximum PC evolution your Pokémon can reach depending on its species.
| Name | PC Max | HP Max | Stamina base | Base attack | Base defense | Type 1 | Type 2 | Capture rate | Flight rate | Attack times | Class | Candies to evolve |
| --- | --- | --- | --- | --- | --- | --- | --- | --- | --- | --- | --- | --- |
| Bulbasaur | 951 | 77 | 90 | 126 | 126 | Plant | Poison | 0.16 | 0.10 | 29 | Normal | 25 |
| Ivysaur | 1483 | 100 | 120 | 156 | 158 | Plant | Poison | 0.08 | 0.07 | 8 | Normal | 100 |
| Venusaur | 2392 | 132 | 160 | 198 | 200 | Plant | Poison | 0.04 | 0.05 | 4 | Normal | 0 |
| Charmander | 841 | 67 | 78 | 128 | 108 | Fire | - | 0.16 | 0.10 | 10 | Normal | 25 |
| Charmeleon | 1411 | 97 | 116 | 160 | 140 | Fire | - | 0.08 | 0.07 | 8 | Normal | 100 |
| Charizard | 2413 | 129 | 156 | 212 | 182 | Fire | Flyer | 0.04 | 0.05 | 4 | Normal | 0 |
| Squirtle | 891 | 75 | 88 | 112 | 142 | Water | - | 0.16 | 0.10 | 29 | Normal | 25 |
| Wartortle | 1435 | 99 | 118 | 144 | 176 | Water | - | 0.08 | 0.07 | 8 | Normal | 100 |
| Blastoise | 2355 | 130 | 158 | 186 | 222 | Water | - | 0.04 | 0.05 | 5 | Normal | 0 |
| Caterpie | 367 | 77 | 90 | 62 | 66 | Bug | - | 0.40 | 0.20 | 29 | Normal | 12 |
| Metapod | 397 | 84 | 100 | 56 | 86 | Bug | - | 0.20 | 0.09 | 3600 | Normal | 50 |
| Butterfree | 1315 | 100 | 120 | 144 | 144 | Bug | Flyer | 0.10 | 0.06 | 17 | Normal | 0 |
| Weedle | 372 | 69 | 80 | 68 | 64 | Bug | Poison | 0.40 | 0.20 | 29 | Normal | 12 |
| Kakuna | 405 | 77 | 90 | 62 | 82 | Bug | Poison | 0.20 | 0.09 | 3600 | Normal | 50 |
| Beedrill | 1301 | 108 | 130 | 144 | 130 | Bug | Poison | 0.10 | 0.06 | 17 | Normal | 0 |
| Pidgey | 585 | 69 | 80 | 94 | 90 | Normal | Flyer | 0.40 | 0.20 | 29 | Normal | 12 |
| Pidgeotto | 1096 | 105 | 126 | 126 | 122 | Normal | Flyer | 0.20 | 0.09 | 29 | Normal | 50 |
| Pidgeot | 1923 | 137 | 166 | 170 | 166 | Normal | Flyer | 0.10 | 0.06 | 17 | Normal | 0 |
| Rattata | 493 | 53 | 60 | 92 | 86 | Normal | - | 0.40 | 0.20 | 29 | Normal | 25 |
| Raticate | 1304 | 92 | 110 | 146 | 150 | Normal | - | 0.16 | 0.07 | 8 | Normal | 0 |
| Spearow | 591 | 69 | 80 | 102 | 78 | Normal | Flyer | 0.40 | 0.15 | 29 | Normal | 50 |
| Fearow | 1592 | 108 | 130 | 168 | 146 | Normal | Flyer | 0.16 | 0.07 | 23 | Normal | 0 |
| Ekans | 718 | 61 | 70 | 112 | 112 | Poison | - | 0.40 | 0.15 | 10 | Normal | 50 |
| Arbok | 1611 | 100 | 120 | 166 | 166 | Poison | - | 0.16 | 0.07 | 8 | Normal | 0 |
| Pikachu | 777 | 61 | 70 | 124 | 108 | Electric | - | 0.16 | 0.10 | 29 | Normal | 50 |
| Raichu | 1859 | 100 | 120 | 200 | 154 | Electric | - | 0.08 | 0.06 | 17 | Normal | 0 |
| Sandshrew | 695 | 84 | 100 | 90 | 114 | Earth | - | 0.40 | 0.10 | 23 | Normal | 50 |
| Sandslash | 1654 | 124 | 150 | 150 | 172 | Earth | - | 0.16 | 0.06 | 4 | Normal | 0 |
| Nidoran_ | 768 | 92 | 110 | 100 | 104 | Poison | - | 0.40 | 0.15 | 10 | Normal | 25 |
| Nidorina | 1267 | 116 | 140 | 132 | 136 | Poison | - | 0.20 | 0.07 | 8 | Normal | 100 |
| Nidoqueen | 2301 | 148 | 180 | 184 | 190 | Poison | Earth | 0.10 | 0.05 | 5 | Normal | 0 |
| Nidoran_ | 737 | 78 | 92 | 110 | 94 | Poison | - | 0.40 | 0.15 | 10 | Normal | 25 |
| Nidorino | 1236 | 102 | 122 | 142 | 128 | Poison | - | 0.20 | 0.07 | 8 | Normal | 100 |
| Nidoking | 2291 | 133 | 162 | 204 | 170 | Poison | Earth | 0.10 | 0.05 | 5 | Normal | 0 |
| CleHada | 1074 | 116 | 140 | 116 | 124 | Fairy | - | 0.24 | 0.10 | 23 | Normal | 50 |
| Clefable | 2217 | 156 | 190 | 178 | 178 | Fairy | - | 0.08 | 0.06 | 11 | Normal | 0 |
| Vulpix | 725 | 65 | 76 | 106 | 118 | Fire | - | 0.24 | 0.10 | 29 | Normal | 50 |
| Ninetales | 2015 | 121 | 146 | 176 | 194 | Fire | - | 0.08 | 0.06 | 14 | Normal | 0 |
| Jigglypuff | 796 | 187 | 230 | 98 | 54 | Normal | Fairy | 0.40 | 0.10 | 29 | Normal | 50 |
| Wigglytuff | 1997 | 227 | 280 | 168 | 108 | Normal | Fairy | 0.16 | 0.06 | 11 | Normal | 0 |
| Zubat | 550 | 69 | 80 | 88 | 90 | Poison | Flyer | 0.40 | 0.20 | 29 | Normal | 50 |
| Golbat | 1760 | 124 | 150 | 164 | 164 | Poison | Flyer | 0.16 | 0.07 | 17 | Normal | 0 |
| Oddish | 1023 | 77 | 90 | 134 | 130 | Plant | Poison | 0.48 | 0.15 | 29 | Normal | 25 |
| Gloom | 1537 | 100 | 120 | 162 | 158 | Plant | Poison | 0.24 | 0.07 | 23 | Normal | 100 |
| Vileplume | 2307 | 124 | 150 | 202 | 190 | Plant | Poison | 0.12 | 0.05 | 4 | Normal | 0 |
| Paras | 804 | 61 | 70 | 122 | 120 | Bug | Plant | 0.32 | 0.15 | 10 | Normal | 50 |
| Parasect | 1592 | 100 | 120 | 162 | 170 | Bug | Plant | 0.16 | 0.07 | 6 | Normal | 0 |
| Venonat | 912 | 100 | 120 | 108 | 118 | Bug | Poison | 0.40 | 0.15 | 29 | Normal | 50 |
| Venomoth | 1730 | 116 | 140 | 172 | 154 | Bug | Poison | 0.16 | 0.07 | 17 | Normal | 0 |
| Diglett | 365 | 21 | 20 | 108 | 86 | Earth | - | 0.40 | 0.10 | 10 | Normal | 50 |
| Dugtrio | 1038 | 61 | 70 | 148 | 140 | Earth | - | 0.16 | 0.06 | 10 | Normal | 0 |
| Meowth | 656 | 69 | 80 | 104 | 94 | Normal | - | 0.40 | 0.15 | 10 | Normal | 50 |
| Persian | 1483 | 108 | 130 | 156 | 146 | Normal | - | 0.16 | 0.07 | 23 | Normal | 0 |
| Psyduck | 987 | 84 | 100 | 132 | 112 | Water | - | 0.40 | 0.10 | 29 | Normal | 50 |
| Golduck | 2206 | 132 | 160 | 194 | 176 | Water | - | 0.16 | 0.06 | 14 | Normal | 0 |
| Mankey | 769 | 69 | 80 | 122 | 96 | Fighter | - | 0.40 | 0.10 | 10 | Normal | 50 |
| Primeape | 1704 | 108 | 130 | 178 | 150 | Fighter | - | 0.16 | 0.06 | 6 | Normal | 0 |
| Growlithe | 1199 | 92 | 110 | 156 | 110 | Fire | - | 0.24 | 0.10 | 29 | Normal | 50 |
| Arcanine | 2781 | 148 | 180 | 230 | 180 | Fire | - | 0.08 | 0.06 | 11 | Normal | 0 |
| Poliwag | 693 | 69 | 80 | 108 | 98 | Water | - | 0.40 | 0.15 | 29 | Normal | 25 |
| Poliwhirl | 1206 | 108 | 130 | 132 | 132 | Water | - | 0.20 | 0.07 | 23 | Normal | 100 |
| Poliwrath | 2321 | 148 | 180 | 180 | 202 | Water | Fighter | 0.10 | 0.05 | 4 | Normal | 0 |
| Open | 508 | 45 | 50 | 110 | 76 | Psychic | - | 0.40 | 0.99 | 10 | Normal | 25 |
| Kadabra | 1005 | 69 | 80 | 150 | 112 | Psychic | - | 0.20 | 0.07 | 17 | Normal | 100 |
| Alakazam | 1654 | 92 | 110 | 186 | 152 | Psychic | - | 0.10 | 0.05 | 11 | Normal | 0 |
| Machop | 968 | 116 | 140 | 118 | 96 | Fighter | - | 0.40 | 0.10 | 8 | Normal | 25 |
| Machoke | 1606 | 132 | 160 | 154 | 144 | Fighter | - | 0.20 | 0.07 | 5 | Normal | 100 |
| Machamp | 2406 | 148 | 180 | 198 | 180 | Fighter | - | 0.10 | 0.05 | 3 | Normal | 0 |
| Bellsprout | 990 | 84 | 100 | 158 | 78 | Plant | Poison | 0.40 | 0.15 | 29 | Normal | 25 |
| Weepinbell | 1567 | 108 | 130 | 190 | 110 | Plant | Poison | 0.20 | 0.07 | 23 | Normal | 100 |
| Victreebel | 2342 | 132 | 160 | 222 | 152 | Plant | Poison | 0.10 | 0.05 | 5 | Normal | 0 |
| Tentacool | 794 | 69 | 80 | 106 | 136 | Water | Poison | 0.40 | 0.15 | 8 | Normal | 50 |
| Tentacruel | 2046 | 132 | 160 | 170 | 196 | Water | Poison | 0.16 | 0.07 | 4 | Normal | 0 |
| Geodude | 742 | 69 | 80 | 106 | 118 | Rock | Earth | 0.40 | 0.10 | 23 | Normal | 25 |
| Graveler | 1294 | 92 | 110 | 142 | 156 | Rock | Earth | 0.20 | 0.07 | 5 | Normal | 100 |
| Golem | 2126 | 132 | 160 | 176 | 198 | Rock | Earth | 0.10 | 0.05 | 3 | Normal | 0 |
| Ponyta | 1370 | 84 | 100 | 168 | 138 | Fire | - | 0.32 | 0.10 | 23 | Normal | 50 |
| Rapidash | 2024 | 108 | 130 | 200 | 170 | Fire | - | 0.12 | 0.06 | 17 | Normal | 0 |
| Slowpoke | 1089 | 148 | 180 | 110 | 110 | Water | Psychic | 0.40 | 0.10 | 23 | Normal | 50 |
| Slowbro | 2409 | 156 | 190 | 184 | 198 | Water | Psychic | 0.16 | 0.06 | 8 | Normal | 0 |
| Magnemite | 774 | 45 | 50 | 128 | 138 | Electric | Steel | 0.40 | 0.10 | 23 | Normal | 50 |
| Magneton | 1715 | 84 | 100 | 186 | 180 | Electric | Steel | 0.16 | 0.06 | 14 | Normal | 0 |
| Farfetch'd | 1133 | 88 | 104 | 138 | 132 | Normal | Flyer | 0.24 | 0.09 | 10 | Normal | 0 |
| Doduo | 746 | 61 | 70 | 126 | 96 | Normal | Flyer | 0.40 | 0.10 | 29 | Normal | 50 |
| Dodrio | 1677 | 100 | 120 | 182 | 150 | Normal | Flyer | 0.16 | 0.06 | 17 | Normal | 0 |
| Seel | 985 | 108 | 130 | 104 | 138 | Water | - | 0.40 | 0.09 | 29 | Normal | 50 |
| Dewgong | 1975 | 148 | 180 | 156 | 192 | Water | Ice | 0.16 | 0.06 | 14 | Normal | 0 |
| Grimer | 1152 | 132 | 160 | 124 | 110 | Poison | - | 0.40 | 0.10 | 8 | Normal | 50 |
| Muk | 2414 | 171 | 210 | 180 | 188 | Poison | - | 0.16 | 0.06 | 3 | Normal | 0 |
| Shellder | 715 | 53 | 60 | 120 | 112 | Water | - | 0.40 | 0.10 | 8 | Normal | 50 |
| Cloyster | 1879 | 84 | 100 | 196 | 196 | Water | Ice | 0.16 | 0.06 | 8 | Normal | 0 |
| Gastly | 696 | 53 | 60 | 136 | 82 | GHOST | Poison | 0.32 | 0.10 | 10 | Normal | 25 |
| Haunter | 1240 | 77 | 90 | 172 | 118 | GHOST | Poison | 0.16 | 0.07 | 8 | Normal | 100 |
| Gengar | 1907 | 100 | 120 | 204 | 156 | GHOST | Poison | 0.08 | 0.05 | 5 | Normal | 0 |
| Onix | 745 | 61 | 70 | 90 | 186 | Rock | Earth | 0.16 | 0.09 | 6 | Normal | 0 |
| Drowzee | 955 | 100 | 120 | 104 | 140 | Psychic | - | 0.40 | 0.10 | 23 | Normal | 50 |
| Hypno | 2012 | 140 | 170 | 162 | 196 | Psychic | - | 0.16 | 0.06 | 4 | Normal | 0 |
| Krabby | 686 | 53 | 60 | 116 | 110 | Water | - | 0.40 | 0.15 | 8 | Normal | 50 |
| Kingler | 1663 | 92 | 110 | 178 | 168 | Water | - | 0.16 | 0.07 | 3 | Normal | 0 |
| Voltorb | 733 | 69 | 80 | 102 | 124 | Electric | - | 0.40 | 0.10 | 29 | Normal | 50 |
| Electrode | 1496 | 100 | 120 | 150 | 174 | Electric | - | 0.16 | 0.06 | 23 | Normal | 0 |
| Exeggcute | 978 | 100 | 120 | 110 | 132 | Plant | Psychic | 0.40 | 0.10 | 23 | Normal | 50 |
| Exeggutor | 2752 | 156 | 190 | 232 | 164 | Plant | Psychic | 0.16 | 0.06 | 3 | Normal | 0 |
| Cubone | 889 | 84 | 100 | 102 | 150 | Earth | - | 0.32 | 0.10 | 23 | Normal | 50 |
| Marowak | 1505 | 100 | 120 | 140 | 202 | Earth | - | 0.12 | 0.06 | 5 | Normal | 0 |
| Hitmonlee | 1349 | 84 | 100 | 148 | 172 | Fighter | - | 0.16 | 0.09 | 4 | Normal | 0 |
| Hitmonchan | 1370 | 84 | 100 | 138 | 204 | Fighter | - | 0.16 | 0.09 | 5 | Normal | 0 |
| Lickitung | 1477 | 148 | 180 | 126 | 160 | Normal | - | 0.16 | 0.09 | 8 | Normal | 0 |
| Koffing | 1025 | 69 | 80 | 136 | 142 | Poison | - | 0.40 | 0.10 | 23 | Normal | 50 |
| Weezing | 2073 | 108 | 130 | 190 | 198 | Poison | - | 0.16 | 0.06 | 11 | Normal | 0 |
| Rhyhorn | 1055 | 132 | 160 | 110 | 116 | Earth | Rock | 0.40 | 0.10 | 5 | Normal | 50 |
| Rhydon | 2068 | 171 | 210 | 166 | 160 | Earth | Rock | 0.16 | 0.06 | 3 | Normal | 0 |
| Chansey | 549 | 401 | 500 | 40 | 60 | Normal | - | 0.16 | 0.09 | 8 | Normal | 0 |
| Tangela | 1586 | 108 | 130 | 164 | 152 | Plant | - | 0.32 | 0.09 | 11 | Normal | 0 |
| Kangaskhan | 1875 | 171 | 210 | 142 | 178 | Normal | - | 0.16 | 0.09 | 4 | Normal | 0 |
| Horsea | 688 | 53 | 60 | 122 | 100 | Water | - | 0.40 | 0.10 | 29 | Normal | 50 |
| Seadra | 1559 | 92 | 110 | 176 | 150 | Water | - | 0.16 | 0.06 | 17 | Normal | 0 |
| Goldeen | 851 | 77 | 90 | 112 | 126 | Water | - | 0.40 | 0.15 | 29 | Normal | 50 |
| Seaking | 1877 | 132 | 160 | 172 | 160 | Water | - | 0.16 | 0.07 | 5 | Normal | 0 |
| Staryu | 821 | 53 | 60 | 130 | 128 | Water | - | 0.40 | 0.15 | 29 | Normal | 50 |
| Starmie | 2007 | 100 | 120 | 194 | 192 | Water | Psychic | 0.16 | 0.06 | 17 | Normal | 0 |
| Mr. Mime | 1345 | 69 | 80 | 154 | 196 | Psychic | Fairy | 0.24 | 0.09 | 14 | Normal | 0 |
| Scyther | 1905 | 116 | 140 | 176 | 180 | Bug | Flyer | 0.24 | 0.09 | 5 | Normal | 0 |
| Jynx | 1563 | 108 | 130 | 172 | 134 | Ice | Psychic | 0.24 | 0.09 | 11 | Normal | 0 |
| Electabuzz | 1947 | 108 | 130 | 198 | 160 | Electric | - | 0.24 | 0.09 | 17 | Normal | 0 |
| Magmar | 2086 | 108 | 130 | 214 | 158 | Fire | - | 0.24 | 0.09 | 5 | Normal | 0 |
| Pinsir | 1950 | 108 | 130 | 184 | 186 | Bug | - | 0.24 | 0.09 | 3 | Normal | 0 |
| Tauros | 1686 | 124 | 150 | 148 | 184 | Normal | - | 0.24 | 0.09 | 11 | Normal | 0 |
| Magikarp | 203 | 37 | 40 | 42 | 84 | Water | - | 0.56 | 0.15 | 3600 | Normal | 400 |
| Gyarados | 2498 | 156 | 190 | 192 | 196 | Water | Flyer | 0.08 | 0.07 | 3 | Normal | 0 |
| Lapras | 2777 | 211 | 260 | 186 | 190 | Water | Ice | 0.16 | 0.09 | 8 | Normal | 0 |
| Ditto | 809 | 81 | 96 | 110 | 110 | Normal | - | 0.16 | 0.10 | 3600 | Normal | 0 |
| Eevee | 957 | 92 | 110 | 114 | 128 | Normal | - | 0.32 | 0.10 | 29 | Normal | 25 |
| Vaporeon | 2618 | 211 | 260 | 186 | 168 | Water | - | 0.12 | 0.06 | 8 | Normal | 0 |
| Jolteon | 1968 | 108 | 130 | 192 | 174 | Electric | - | 0.12 | 0.06 | 11 | Normal | 0 |
| Flareon | 2448 | 108 | 130 | 238 | 178 | Fire | - | 0.12 | 0.06 | 8 | Normal | 0 |
| Porygon | 1540 | 108 | 130 | 156 | 158 | Normal | - | 0.32 | 0.09 | 23 | Normal | 0 |
| Omanyte | 992 | 61 | 70 | 132 | 160 | Rock | Water | 0.32 | 0.09 | 23 | Normal | 50 |
| Omastar | 2058 | 116 | 140 | 180 | 202 | Rock | Water | 0.12 | 0.05 | 8 | Normal | 0 |
| Kabuto | 975 | 53 | 60 | 148 | 142 | Rock | Water | 0.32 | 0.09 | 23 | Normal | 50 |
| Kabutops | 1957 | 100 | 120 | 190 | 190 | Rock | Water | 0.12 | 0.05 | 4 | Normal | 0 |
| Aerodactyl | 1994 | 132 | 160 | 182 | 162 | Rock | Flyer | 0.16 | 0.09 | 14 | Normal | 0 |
| Snorlax | 2901 | 258 | 320 | 180 | 180 | Normal | - | 0.16 | 0.09 | 8 | Normal | 0 |
| Articuno | 2776 | 148 | 180 | 198 | 242 | Ice | Flyer | 0.00 | 0.10 | 8 | Legendary | 0 |
| Zapdos | 2907 | 148 | 180 | 232 | 194 | Electric | Flyer | 0.00 | 0.10 | 8 | Legendary | 0 |
| Moltres | 3028 | 148 | 180 | 242 | 194 | Fire | Flyer | 0.00 | 0.10 | 8 | Legendary | 0 |
| Dratini | 867 | 70 | 82 | 128 | 110 | Dragon | - | 0.32 | 0.09 | 29 | Normal | 25 |
| Dragonair | 1593 | 102 | 122 | 170 | 152 | Dragon | - | 0.08 | 0.06 | 23 | Normal | 100 |
| Dragonite | 3280 | 149 | 182 | 250 | 212 | Dragon | Flyer | 0.04 | 0.05 | 8 | Normal | 0 |
| Mewtwo | 3904 | 173 | 212 | 284 | 202 | Psychic | - | 0.00 | 0.10 | 3 | Legendary | 0 |
| Mew | 3087 | 163 | 200 | 220 | 220 | Psychic | - | 0.00 | 0.10 | 8 | Mythical | 0 |