Do you want to know the age equivalence of your cat in humans? With our cat age calculatorJust enter your feline's age and click on the calculate button to obtain an approximate equivalence in our human age.
What is the equivalence of cat years in humans?
Cats grow very fast during their first two years of life. A cat's first year is equivalent to 15 human years. while the second year of life is equivalent to approximately 24 human years.
Thereafter, each cat year is equivalent to four human years, so due to this type of growth, cats undergo a very important evolution during their first 24 months of life and thereafter, slow down their aging considerably.
The level of wear of the cat's teeth is a good indication of whether you are young, adult or in your old age.
How long do cats live?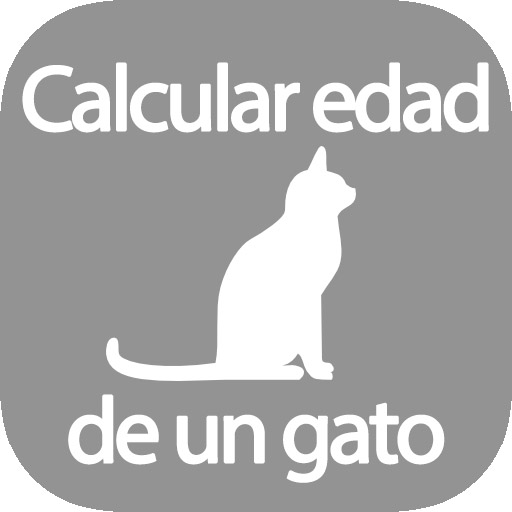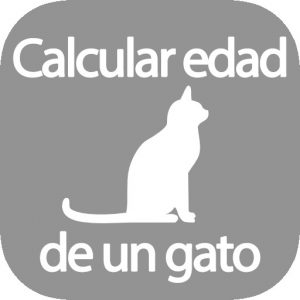 It is difficult to specify how long cats live as there are too many factors at play to give an exact figure, however, a cat usually has an average lifespan of between 12 and 15 years of age although in many cases, this figure is comfortably exceeded.
There are cats that withstand almost 20 years There are even some extreme cases in which a cat has reached 30 years of age.
¿What does it depend on whether the cat lives more or less years?? Basically, it depends on the care he/she has, if the vaccination schedule is followed, if he/she is neutered or not, feeding, activity habits, etc.
Enjoy your pet And when the time comes to say goodbye, say goodbye to her thanking her for all the good moments she has given you throughout her life.
Health benefits of owning a cat
Having a cat in the house has a number of advantages according to some medical studies, the purring of cats is emitted at a frequency between 20 hz and 140hz, something that has some positive effects for the health of humans as we detail below:
Reduces stress levels
Levels blood pressure
Helps a broken bone heal in less time
Reduces the risks of cardiac arrest
Promotes healing of wounds and soft tissues in the body
Of course, these advantages of having a cat in the house are not miraculous, but they do help to mitigate adverse effects we have just mentioned. Do not expect that by having a cat at home, your stress will disappear completely, but without a doubt, it will be a very important remedy to improve your quality of life.
Undoubtedly, after reading this you will certainly not want to part with your cat.
Ingeniero de Telecomunicaciones dedicado al mundo de Internet. En esta web te ayudo a hacer cálculos y conversiones sencillas que con el paso de los años se nos ha olvidado cómo se hace. Si tienes dudas, déjame un comentario y te ayudaré. Si quieres mejorar tu proyecto online o necesitas asesoramiento, write me a message.