Buying the right size children's bike is very important. Do not be misguided by those who think that buying a big bike is better because you can use it longer, if you do, you can make the child does not have the proper posture in its most important growth phase, contributing to the adoption of bad posture prematurely.
For calculating the size of the children's bicycle we have to take into account several factors: the child's age, height and inseam measurement. The last two are related, so here is a calculator to find the right size of children's bike based on height:
Tips when buying a children's bicycle

Just as you don't buy a sweater two sizes too big, don't do the same with your child's bike. Si lo recomendable es una de 14 pulgadas, no se la compres de 16" to hold out for a couple more years because it is a serious mistake.
There is a wide variety of bicycles on the market and even though two models may have the same size, one model may not be the same size as the other. more conducive to the child's riding ability and get off than another. Manufacturers tend to deceive the child with frame designs that are too tall and rounded, giving a false sense of being a better bike.
When it comes to buying a children's bicycle, you should make sure that the top bar of the box is as low as possible for the child to get on and off easily, otherwise he/she has a high chance of tripping and falling to the ground. If this happens, the child may become afraid of the bike and may never want to ride again.
For this type of thing it is also imperative that the child always wears a helmet position. If he complains or doesn't like it, don't let him go out without a helmet. If he still doesn't want to wear it, try to buy one that is eye-catching or has stickers of his favorite cartoon character, these things encourage him to wear it more willingly.
Don't spend a lot of money on a children's bike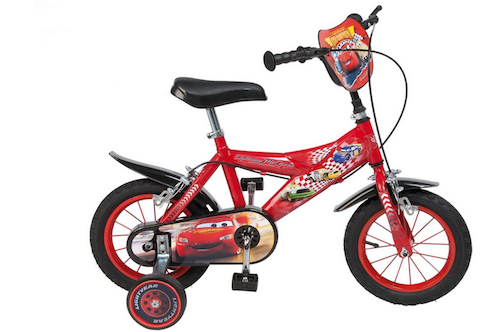 Another very important recommendation I give you is not to spend a lot of money on a children's bike. We live in a world of consumerism in which it seems that if you don't buy the best on the market you are a sinner, but listen to me and don't waste money on a brand-name children's bike..
As I have already mentioned, children grow very fast and it doesn't make sense to buy a 16 inch or 20 inch kids bike that comes with suspension, disc brakes, gears, etc. It's going to cost you a lot, will not take care of it and on top of that it will grow so fast that when you least expect it, you will have put it up for sale. in some second hand portal to try to recover some money (used bikes are sold very, very badly, for free).
Unless you see that your child has what it takes to become a professional cyclist, I do not recommend spending more than 150€ on any bike of this type. If you want to save money, the second-hand market is often a place to find bargains. with very little use and the child will never realize that the bike has been used before if you clean the wheels (there are products for this).
If you are interested in buy a children's bike or girl for Christmas, for communion or to make a gift or for any other reason, here is a selection of the best children's bikes that you can buy online in a totally reliable and safe way.
When he's older, if he's shown that he really enjoys riding a bike, you can spend a much larger budget on one that will last him much longer. His growth will have stabilized and you won't have to change it again until it breaks down.
How long will the child be able to use the bicycle?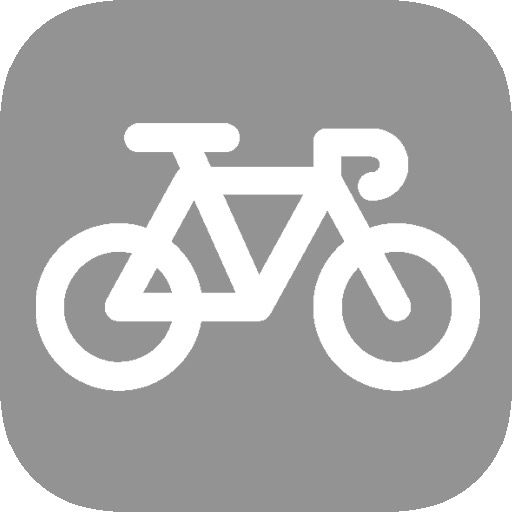 Although it all depends on their growth rate, below is a table summarizing the ages and sizes of children's bicycles according to height and inseam.
| Years | Inseam (cm) | Height (cm) | Wheel size |
| --- | --- | --- | --- |
| 2 a 4 | 30 | 85 - 100 | 12" |
| 3 a 5 | 30 | 85 - 100 | 14" |
| 4 a 6 | 36 | 100 - 110 | 16" |
| 5 a 7 | 41 | 110 - 120 | 18" |
| 6 a 9 | 51 | 120 - 135 | 20" |
| 7 a 11 | 61 | 135 - 155 | 24" |
| 11 or more | 66 or more | More than 155 | 26" |
Ingeniero de Telecomunicaciones dedicado al mundo de Internet. En esta web te ayudo a hacer cálculos y conversiones sencillas que con el paso de los años se nos ha olvidado cómo se hace. Si tienes dudas, déjame un comentario y te ayudaré. Si quieres mejorar tu proyecto online o necesitas asesoramiento, write me a message.